User Experience (UX) (you guessed it) refers to the overall experience, usability and functionality for a user when they visit your website. It fulfills the needs of the user through internal experience, boosted with a deep understanding of user intent.
But first, there is a difference between User Experience (UX) and User Interface (UI):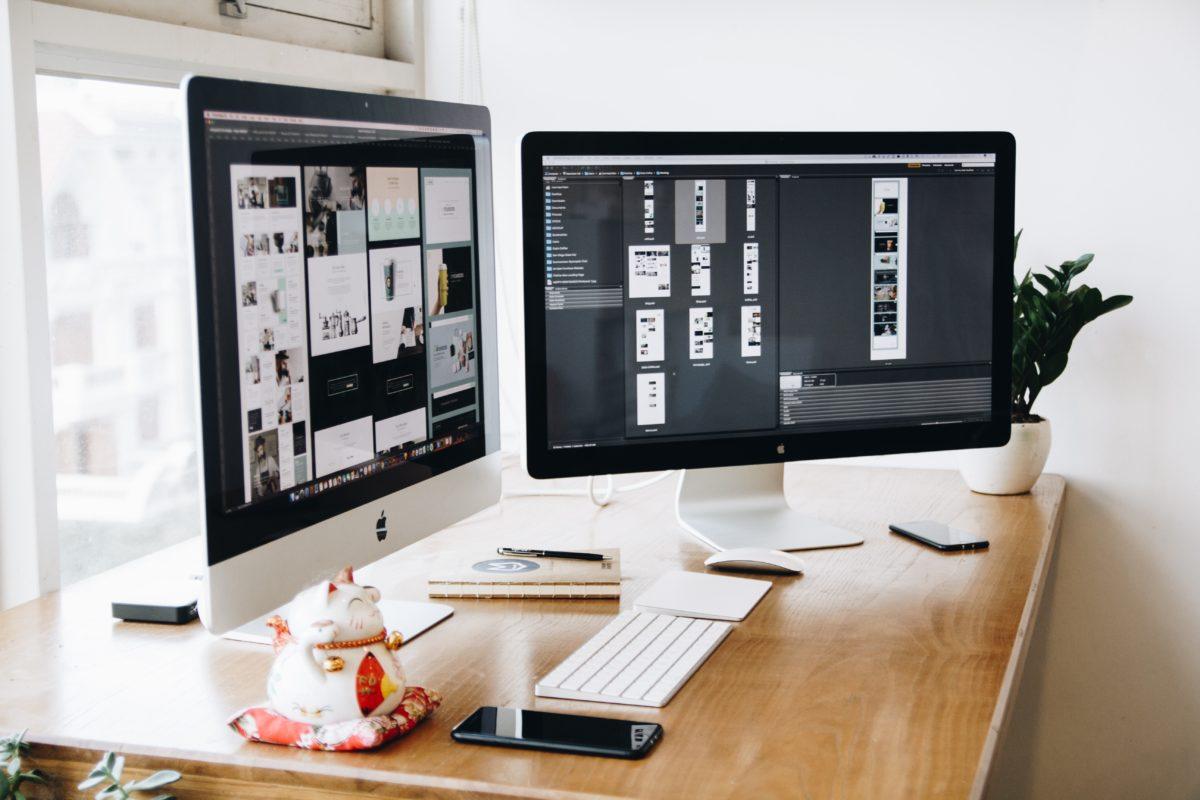 User Experience → The internal experience as the user interacts with every aspect of the website
User Interface → The visual that is presented to the user and other elements on the website
By ensuring that your website has a strong user interface, you are able to support and maximize the overall user experience.
With all the different digital marketing tactics, user experience plays an important factor throughout the customer journey. In today's world, customers demand websites with efficiency, ease of use, and overall enjoyment. With that being said, your business will have to compete and ensure that your website's user experience stands out!
You don't have to have the best looking website to generate revenue. Visual impact is a contributing factor, but the website needs to work for the user through UX so you can generate long term success and support your overall digital marketing strategy.
We're covering the 5 main reasons why your website's UX matters for your business!
Overview:
Facilitate a strong customer relationship
Emphasize on your brand story
Increase average time spent on the website
Generate conversions
Post conversion retention
---
Facilitate A Strong Customer Relationship
User experience can build customer relationships by putting an emphasis on the "user" during the interaction. Your website visitors should know exactly how to interact with, and where to find information on your website. If not, there is a high chance of users leaving the site.
Did You Know?
88% of online shoppers say they wouldn't return to a website after having a bad user experience. (Amazon Web Services)
Additionally, good UX design indicates that you understand your users, delivering an experience that is valuable, engaging, and purposeful!
Emphasize On Your Brand Story
You can use UX design to further emphasize on your brand story. Your website is a visual representation of the overall business, products, and what makes it unique. You can begin to correlate your brand and influence decisions through user experience.
The website should use brand storytelling in a way that supports the experience to best guide users through the customer journey.
Increases Average Time Spent On Website
The main goal for your website's user experience is to retain visitors as long as possible, and possibly have them as returning visitors. The average time the user spends on the website can also benefit your SEO performance, which could lead to higher engagement and decrease bounce rate.
As previously mentioned, customers demand websites with efficiency. Therefore, it is important for your website to be optimized for not only design, but also speed performance. Many users will leave the website if it takes more than 3-4 seconds to load. This is an important factor to consider as it could impact your UX and overall website performance – goal conversions, website engagement, returning visitors, etc.
A great tool you can use is PageSpeed Insights. The tool provides reports and recommendations regarding your website speed for both mobile and desktop users.

The average time spent is important when considering website performance. It indicates an effective user experience through interest, relevance, website efficiency, and strong connection with the user.
Generate Conversions
A website with strong user experience will convert higher than websites with poor user experience. The conversion rate is the percentage of users that completed a desired action on your website, such as:
Form completion
Newsletter subscription
Purchasing a product
The website's user experience plays a significant factor in your conversion rates. You need to be able to understand where users are coming from, where they drop off, and other relevant information that informs what prevents or guides them closer to conversion.
The behaviour flow report on Google Analytics is a great tool to use. It can identify potential issues on your website by visualizing conversion paths, reporting data on exit rates, bounce rates, and more.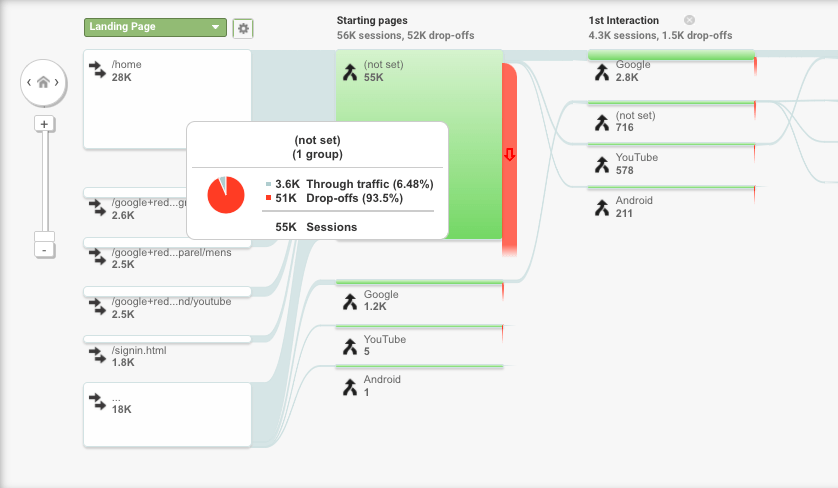 Some ways you can optimize to increase website conversions:
Strong placement of call to action buttons
Effective landing page optimization (strong images, content, layout, etc.)
Text sizes and readability
Contrasting colours to draw users to specific parts of the page
Best practices for call-to-action buttons:
Make CTA action oriented
Consistent messaging + Unique copy
Placement should be purposeful to entice users
Consistent optimization for relevance and other improvements
Post Conversion Retention
Your website's user experience can build loyalty through its overall design and performance beyond conversion/action taken. Think about it, if the user enjoys visiting your website (reading your blogs, purchasing your products, etc.) your business will retain customers beyond the desired action taken.
Additionally, if you have a good amount of users enjoying your website, you could generate positive reviews and other customer feedback for your business which is a big plus!
You can retain customers by optimizing user experience based on historical data. Understand what's working and what's not. You can begin to improve the successful parts of your website and continue testing the parts that need improvement. Ultimately, the goal is to continuously build momentum and generate trust.
User experience design involves multiple factors that overlap with other areas such as visual + interactive design and human elements.
It is important to understand the user's psychology to generate sales. Find out their needs, wants, influences, goals, and position your business as the solution. If your business can provide superior user experience, it will become a competitive advantage as it saves consumers time, and grabs their attention. Keep it simple and connect with your users!
---