Miles Sellyn
Miles Sellyn is part-owner and Managing Partner of Drive Digital, an award-winning boutique web design and development agency with headquarters in Vancouver, BC and additional offices in Toronto and NYC.
Originally from Montreal, Miles bounced back and forth between Montreal and Vancouver in his youth before finishing high school in Plymouth, New Hampshire. He chose UBC on the merits of a coin flip, moved to Vancouver, and four years later collected his BA in English Literature. While in school, Miles ran multiple bars and cocktail dens before joining the team at Drive Digital to put his account management and client services skills to use. Miles has spent time working in each aspect of Drive's business, from a role in Project Management to Business Development, before taking on the role of Managing Partner where he is now responsible for all Business Development and the overall strategy of the business. In his spare time,
Miles loves playing and watching basketball, playing a lot of MarioKart and FIFA with the team, and putting time into his love/hate relationship with his wife's cat.
Drive Digital provides custom design and development to clients in Canada, the US and internationally. Founded in 2013, Drive is partially owned by our sister-agency, 6S Marketing, a certified Google Partner and one of North America's leading digital marketing agencies.
Stay tuned to the end of the episode where we find out what Miles likes to spread in his toast!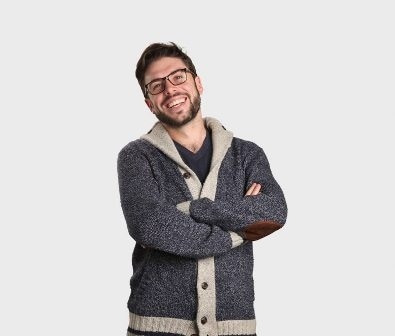 Miles Sellyn – Drive Digital
In this episode we discuss…
Literature storytelling communications and marketing
Miles's career path to drive digital managing night clubs
The importance of being a good listener
Tips for good digital design
The joy of helping out Canuck Place
Quoting Miles…
"The first or second thing that people are going to interact with about your business is your website."
"One helpful thing that a business person can do is learn with their own limitations are."
"It's an exciting process to revamp the website."
Selected links from this episode…
CLICK TO TWEET: "Websites that convert with @sellynout from @drive_digital. See: ow.ly/WgcV304bB7t #design #website"
Drive Digital
6S Marketing
Acetech
Canuck Place
Red Academy

P.S. Be sure and check us out on iTunes as we begin to post episodes of the BRAND NEW Jelly Marketing Podcast. Also find us on Google Play