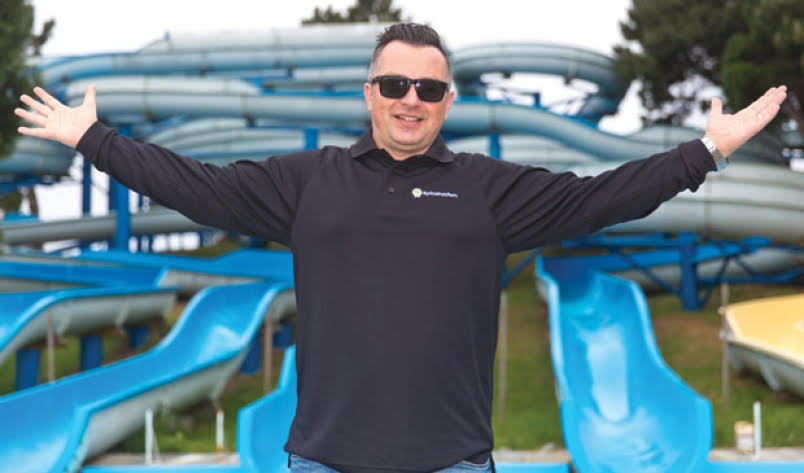 We're always coming up with exciting new things for our clients. This year, for Splashdown's last season, we held a fun event using 360 video, and are holding plenty of fun giveaways on their social media all summer long! Working with Harold is a blast and a half, so we're showing him off! Read the interview below:
Who are you, and what do you do?
My name is Harold Frederiks, and I run Splashdown Waterpark.
What keeps you motivated and passionate about your work?
I love the high energy, and the smiles we get to create every day. Plus it's totally cool to wet your pants at work! Oh, and having winters off isn't too bad either 😉
If you could go back in time 10 years, what would you tell yourself?
I would tell myself and anyone who would listen, to be intentional about spending time with people who have fruit on the tree. People who are where you want to be, and constantly grow yourself from the inside out.
What are some trends in digital marketing that have benefited Splashdown?
Social media has been great for Splashdown, the switch we made from traditional media to digital has opened a whole new world for us, and it's a great journey.
How has Jelly helped you keep up with these trends?
We have a great trust in Jelly and the Jelly crew, we allow Jelly to steer the digital side of our business without hesitation.
What do you want people to remember about Splashdown?
I want people to remember Splashdown as the place that was fun, a place where you could have a BBQ, waterslides, ice cream and the staff was friendly. That sounds like a great place doesn't it?
What's your flavour of Jelly?
Raspberry is number 1!