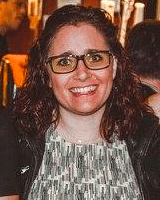 At Jelly, we like to say our clients are the peanut butter to our jelly. We're so proud to work with our amazing clients, that we're showing them off! First up, we're featuring La-Z-Boy of Greater Vancouver, Jelly's longest living client! We chatted with their Marketing Assistant, Michelle about digital marketing, La-Z-Boy, and her favourite flavour of Jelly.
Give us the elevator pitch; who are you and what do you do?
I am the Marketing Assistant for La-Z-Boy Furniture Galleries of Greater Vancouver. I do so many tasks it is hard to list them all! Assist with laying out the year media plan, book local media, create direct mail and newspaper advertisements, and of course liaison with Jelly…the list of tasks could go on and on!
Aren't La-Z-Boy Recliners for Grandmas and Grandpas?!
They were! And then La-Z-Boy hired Brooke Shields to show people that we aren't just Dad's chair anymore. We had one of our most successful product introductions with the launch of our Urban Attitudes collection – a whole line of sleek, modern furniture that is perfect for smaller spaces.
What sets you apart from your competitors?
I think brand recognition is huge for us as well as the quality and comfort of our furniture. I also believe that being an independently owned and operated franchise allows us to run our stores as a family business which keeps people coming back time and time again.
What are some trends in digital marketing that have impacted La-Z-Boy?
Over the last couple years our marketing mix has had to change pretty significantly to be able to incorporate digital strategies. Prior to partnering with Jelly, we didn't have much happening on the digital side of things locally never mind keeping up with trends! Our website has become our 'flagship' store location which is a big switch for us especially being in the furniture business. People are doing more research online now then ever before. It is important for us to have a constant presence digitally wether its search or retargeting ads and of course organic efforts to ensure we get found online and make it to a potential customers 'shopping list'.
How has Jelly helped you keep up with these trends?
Jelly has been a huge help in running our social media presence. Jelly has also put a lot of time and effort into getting our blog site Lifestyle Meets Comfort up and running. It is another way for us to softly mention La-Z-Boy and get design & lifestyle enthusiasts excited about our brand! Most importantly Sarah and the Jelly team are always there for us to ask a question and we always get a thorough explanation that we understand! 🙂
6) What's your favourite flavour of Jelly?
Anything homemade! At a grocery store – Raspberry hands down!