You know you have found the right job when your natural abilities complement the challenges of the industry. You become a problem-solver and innovator. While skills can always be learned and upgraded, there are certain traits that simply cannot be taught; they are part of your genetic code.
Working in PR, you must be a collaborative leader, strategic communicator, and gifted storyteller. While job postings in the field require candidates to have digital media skills, essentially, a PR director conceptualizes all that it means to be an effective and efficient multitasker. On any given day, you could be building and nurturing relationships with key media, coordinating interviews, writing press releases, guest blogging, and more – all in an effort to implement strategic public relations initiatives for your clients.
Most – if not all – of those skills, can be taught. Where your DNA – the building blocks of your true self – comes into play, is your natural ability to be persuasive in a respectable, genuine way. None of this is possible if you can't communicate well.
You also need tough skin. When you're pitching media, you will likely be turned down (or ignored) what feels like a hundred times, before you hear a single "yes." And other times, despite your best efforts, no PR campaign is ever a guaranteed success.
When something doesn't go as planned, you learn, grow, innovate, and keep pushing forward.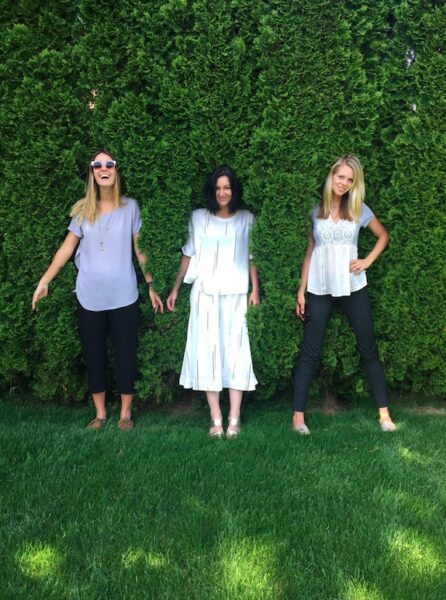 You are an organized, jack-of-all-trades. A well-rounded PR person can handle everything from pitching the media, helping clients formulate a strategy, thinking big-picture, and strategizing social media, even the occasional client handholding and crisis-prevention. The work is often nonlinear and involves managing multiple people and projects at varying points in execution.
You are a proactive professional. You enjoy researching clients, monitoring the news for trends, and monetizing the results of PR campaigns. Your brain is constantly buzzing with new ways to tell a story in every situation.
You want everyone to win. Two words: earned media. The very definition of which is coverage that's not paid for. If you can frame a pitch as valuable for the media, and not just about getting placements for your client, then you are already an asset.
You are patient in the face of uncertainty. Waiting to hear back from journalists? Learn to relax. If you can understand (and communicate to clients) that a PR campaign takes time to gain traction, it will take a lot of stress out of the day-to-day of the job.
You are a word-wizard. The ability to narrow an idea is critical in storytelling. If you can't communicate the intention of a brand, company, or campaign effectively in a press release, then your words are essentially worthless. So much of our daily communication is done through email, so being able to translate your clients' objectives (and personality) digitally, is no longer a bonus; it's a requirement.
You visualize the outcome. You also juggle so many intangibles that you could probably join the circus by the end of each week. Keeping the goals of the client clearly in view is crucial to staying on track. Figure out where you want to be, and how to achieve the KPI's, and then work backwards.
Of course, you'll be most successful if you're passionate about the industry. By knowing who you are and what you have to offer, and then investing in the necessary skills, you will not only find your place, but you will thrive.