Reading Time: ~3 Mins
Ahhh, Instagram. The popular social media app is approaching its ninth birthday soon – feel old yet? – but still remains a mystery to many of us.
If you've stumbled upon this article in the hopes of increasing your Instagram engagement, you're in the right place. We're covering 4 ways to make the most of your Instagram page. We at Jelly are here to guide you into the magical kingdom of Insta-Stardom, or (more likely) give you the tools you need to boost your following and engagement.
1) Make your account a business account
Alright, first things first! Under your Instagram account's settings, you have the option to make your page a Business Account. How does this benefit you? We're glad you asked! By making this small change to your page, you gain access to the insights on your posts you didn't have access to before. You can learn how many followers you gained from a post, how many accounts you reached, and the views you gained from hashtags.
However, making your page a business account doesn't mean you can just sit back and watch the likes roll in! From studying your engagement, you can take note of which hashtags attract the most attention, or have your audience clicking on your website. When a post does well, replicate these methods in your next posts. 
2) Curate professional content
This is a big one. Your social media platforms are a direct reflection of your business. If you're posting blurry photos and grammatically incorrect captions, your work seems…. well amateur-ish! If you're able to invest in a photographer or videographer, great! If not, set some time aside to take photos of your product or service. Don't rush it! Make use of natural light, play with the editing tools on your phone, and write informative – and engaging – captions. 
3) Use your alt text
Alt text is a phrase or a series of words you can hide within your photos that help showcase your content to a wider audience. When you add pertinent keywords to your images, it can help you increase your chances of being found on various search engines or platforms. For example, if you have a dog walking company, you could write "Dog walking services in Vancouver" within the Alt text of your next Instagram post. In theory, when "Customer A" googles dog walking services in Vancouver, your image may be more likely to show up amongst their search results. Give it a try!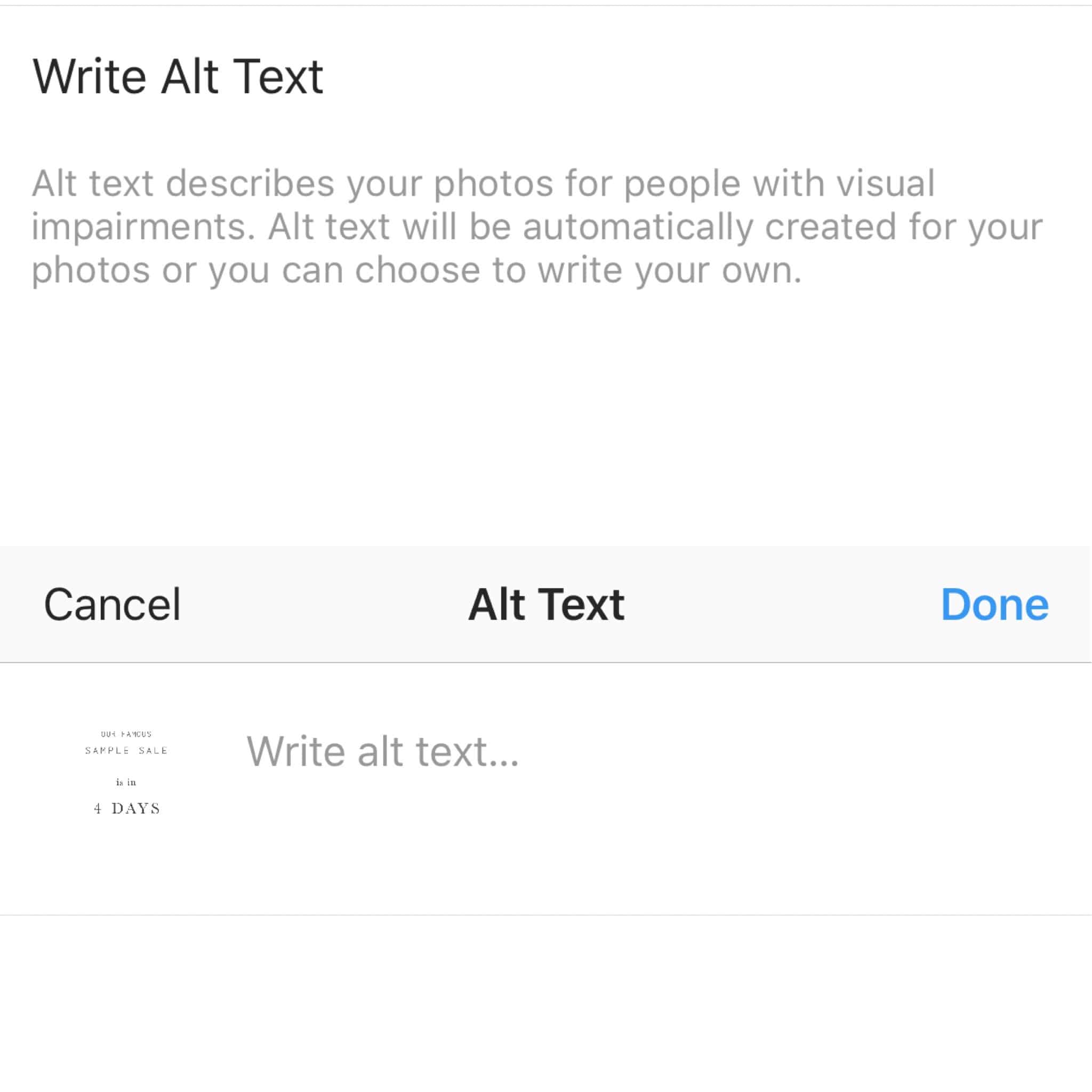 4) Post consistently
Whoever coined the phrase "Consistency is key" was clearly in marketing. We're only joking, but we do truly recommend taking advantage of the free platform Instagram provides to you. Releasing quality content on a regular basis – say once a day, or even five times a week – allows your business to stay relevant in the highly competitive realm of social media.

Making use of your available resources is one of the most important steps you can take while marketing your business. Although taking your company to Instagram can be intimidating, it will truly help establish your brand. Have fun with it, be confident, and own your business. Goodluck Jelly readers, and happy marketing!
Related: 5 Must Have Apps for Instagram Influencers
Stay updated on the latest social media trends and digital marketing news by subscribing to our newsletter.