By Stephanie Klassen – Jelly Marketing PR Coordinator
Tips When Giving A PR Pitch
So you have a brilliant idea … or at least you think so. Without a doubt you are offering something invaluable, but the challenge is translating this brilliance into a noticeable PR pitch – one that actually leaves an impression.
There are many things to remember and avoid when it comes to launching your ideas; keep reading to give yourself solid footing from which you can share your valuable ideas and ensure your pitch does not fall on deaf ears.
The amount of pitches an editor receives in a day is staggering – try twenty-six pitches in a mere twenty-four hour period! To avoid getting lost in an inbox (or even worse, being ignored) offer something of great value. Whatever industry you are pitching to, bring relevance and profit to the pitch – help your audience see it as something too good to pass up.
Focus on the ways your pitch will add immediate value and long-lasting profit to the publication- making it easy to 'choose' your pitch over countless others.
Whether you are pitching to a massive publication or a self-employed journalist, don't waste any time getting to the point. Time is precious, both to you and your audience – so don't waste a second. Answer the questions that you feel may arise and eliminate any unclear areas where your pitch may bring confusion. You want to alleviate any unknowns and definitely do not want to leave your audience guessing.
You should end the conversation with everything your reader will need to know, because don't think they will be pressing 'reply' when you've lead them down a rabbit trail.
Remember the more clarity you bring to your pitch and the more prepared you appear, the greater confidence you are creating with your reader.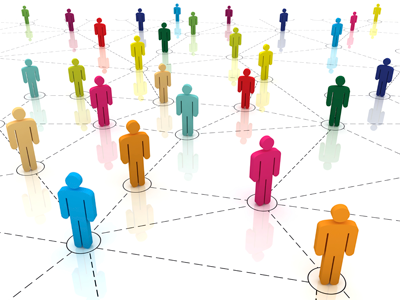 Let's be honest…
It's a big challenge just to get someone to actually open your email. But creating interest around it, is an entirely bigger mountain to climb. With all the surrounding competition, create a pitch that has a unique spin. Be creative and be colourful. It's all about presenting in a way that leaves an impression and gives you an edge above the rest. Use an interesting title for your email and take a creative approach with the presentation of your pitch. Need some inspiration? Check out the latest Shark Tank episode and take some notes on pitching do's and dont's.
No one likes to receive an email addressed 'to Whom it May Concern' and a journalist is no different.
If your aim is for the person reading your pitch to eventually publish your article, please do yourself a favour and get to know the editor and company. It may take a little time to research and familiarize yourself with key contacts and past publications, but believe me, it will definitely be worth your time (and theirs!). Don't forget to put a little effort into building rapport online. Creating dialogue on social media and engaging with previous posts will give you an upper hand when they remember you from past online conversations.
Don't forget to be you. Be personable, be likeable and be polite.
After all, half of Public Relations is the relations part!
---
Sign up to our newsletter to stay updated on PR trends and all things digital marketing!