Goodbye Sarah, We'll Miss you! | Jelly Digital Marketing Agency
Jelly may be a collaborative effort amongst many creatives, but it is the account managers that help us streamline and reign in our strategies. They use their skills to maximize our skills on behalf of our diverse group of clients. Account Managers have a knack for discovering and fostering talent and bringing it to the spotlight. Essentially they're the organizers and mentors of the team. This series highlights Jelly's amazing account managers and how they keep the team moving forward.
The first instalment is bittersweet as Jelly's longtime, account managing goddess, Sarah is leaving for maternity leave as of today. Sarah has been a rock at Jelly and, although we are happy for her, we're going to miss her dearly.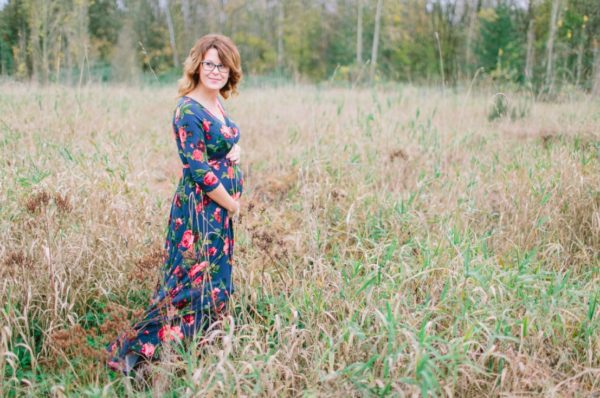 What does a day in the life of an account manager typically look like?
Our fabulous Director of Operations, Mike, and I have done a ton of interviews lately as we prepared for my maternity leave and I can't count the amount of times I was asked this question! I always felt like I was copping out with my answer by saying quite simply – it's really different each and every day. The role of Account Manager at Jelly is not for someone who loves routine, that's for sure!
Just yesterday I was filling in for PR, juggling multiple interview requests for our client, Operation Christmas Child Canada and one of our newest real estate developments in Squamish, The Main. The other day, I was in back to back meetings with clients reporting on our efforts over the previous month and brainstorming upcoming campaigns. Today, I'm preparing to teach our new Account Managers how to onboard one of our newest clients that I am so excited about: CEFA!
What would you say is the most important attribute or attributes for account managers to have?
In addition to having a passion for the wonderful world of digital marketing, I'd say top notch attention to detail, confident and concise communication skills, a solid understanding of the industry and an analytical mind to monitor the success of our work are all key attributes for Jelly's Account Managers.
With so many different sections within our office (digital ads, social media, video, PR etc) teamwork is integral to how Jelly operates. How do you navigate this and keep the team moving forward cohesively?
To start, we're blessed with a fabulous team who has made this really easy for our Account Managers. Our team works together incredibly well to begin with, but as a company we've introduced a number of regular opportunities for our team members to connect and ensure that everyone is on the same page. Our weekly Staff Jams serve as a scheduled time to connect on client campaigns and KPI performance, and our daily morning huddles act as a way to hear what is on everyone's to-do lists for the day, allowing for a natural conversation surrounding integration between our departments.
In addition to department teamwork, solid communication between Account Managers is also crucial. My wonderful fellow Account Manager, Amaan and I have weekly #AMsUnite sessions to ensure that we're aware of everything going on inside the four walls of our office so we're not just focussed on our own campaigns.
What are the biggest challenges in your field?
One of the things that I love about this industry so much is how fast paced and evolving it is, but it's also challenging to stay up to date with everything that is happening in the world of digital marketing. It would be easy, I'm sure, if our client's weren't as engaged and passionate about marketing as they are, but they keep us on our toes!
What's your favourite thing about being an account manager?
Not only do I love my team, but I really love the clients that I'm fortunate enough to work with on a daily basis. I am proud of the broad portfolio that I manage and the the leaders that I get to partner with. For example, I get to work alongside the passionate innovators behind Cloudbreak Health, Jamey Edwards and Andy Panos, who are doing incredible things to improve and humanize the healthcare industry in the USA. I'm challenged by managing two La-Z-Boy franchises across Canada on a daily basis, and I keep my real estate knowledge up to date by working with a number of real estate developers and project marketing groups across the lower mainland. I also get to work with B-Corp companies like Ethical Bean who are not just impacting our local communities, but the world as well. With such diverse industries and unique brands, I get to come to work and learn something new each and every day.
What's your favourite part about working at Jelly?
I can feel my tear ducts swelling up just thinking about this question. There are so many things… Above all, I love the fact that Jelly is a company that makes me incredibly proud to be a part of. It sounds like a classic Christmas movie (my favourite!) but each and every time I get to answer the common question: "So, what do you do for work?" my heart flutters a little.
Our team is challenged by an inspiring, encouraging, and fearless leader. It's supported by incredibly knowledgeable, caring and supportive partners and a management team that really shows that our team is the most important facet of Jelly. The word "culture" is thrown around a lot, but I believe that anyone who comes into the Jelly family really gets to experience a whole new meaning of this word and is embraced in an environment that is unique from any other workplace or agency. I think I may be a little biased, but Jelly is a very special place.
Is there anything else I should know?
This was so hard to write! I'm going to go cry now.
Thank you, Team Jelly, for making Mondays not feel like a Monday, laughing at my Sarah-isms, keeping my passion for this industry alive and sending me off to motherhood feeling so incredibly loved.
XO