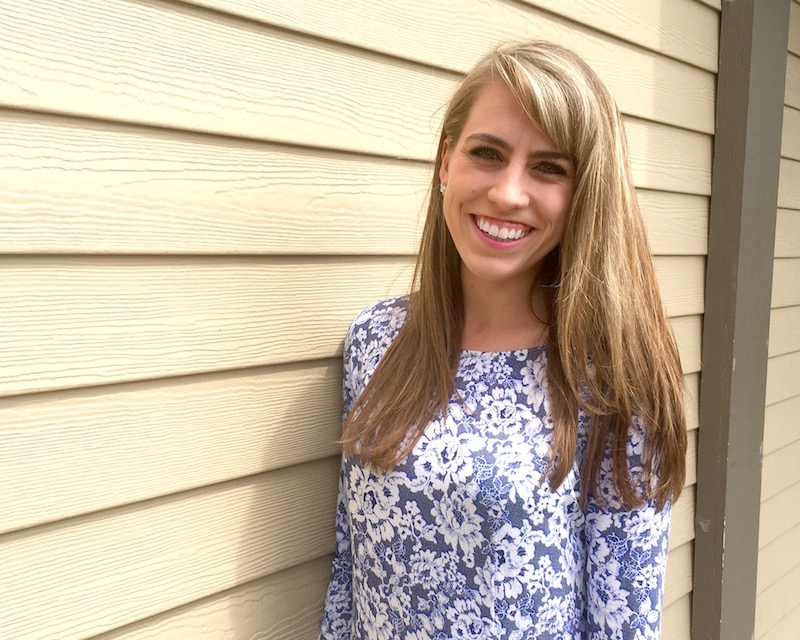 Hi, I'm Brianna! I'm a recent Trinity Western University grad and am Jelly's new Digital Ad Coordinator. I'm thrilled that I can put my my business and marketing skills to use in a strategic and analytical way – and in such an upbeat, fun atmosphere.
Name: Brianna Abbott
Position: Digital Ad Coordinator
Company: Jelly Marketing
What do you do?
I know this may come across as a surprise, but as the Digital Ad Coordinator, I manage clients' online ads! Ranging from AdWords to Social Ads to Analytics and Reporting, I have the joy of marketing all of Jelly's exciting clients and being able to see visible, quantifiable changes in their digital metrics as a result of their online ads.
How would you describe your passion?
I am most passionate about forming authentic relationships with the people around me and excelling in whatever I am doing – for the betterment of myself and clients!
What is your biggest challenge when it comes to your work?
My biggest challenge would have to be finding the satisfaction to move on and start another task. Once I start working on something, my need for perfection and my slight obsession with details can sometimes distract me from the larger picture. "Good enough" is not a thing for me!
How do you handle failure?
Having tried a variety of different activities and roles through my life, I am finally learning that failure is not something that I need to take personally, but is something that I can use as a tool to grow and stretch myself. Failure, though somewhat painful, is a unique opportunity that I can use to recognize and discern where my strengths and weaknesses lie and where I should invest my time and abilities more fully so I am as effective in my position as possible.
What would you be doing if you didn't do this?
Truly, marketing is all I have ever wanted to do vocationally (well, in terms of jobs that I have the ability as well as the interest in). If I wasn't hired on as a Digital Ad Coordinator specifically, I would simply be seeking out another similar marketing role!
If you could travel anywhere, where would you go?
I'm slightly torn on where I would choose to travel to with the full freedom to go wherever I wish. Part of me would be absolutely content to travel to Hawaii to just soak up the sun and relax, but the other part of me would be eager to be more adventurous and enjoy the fun atmosphere of Disneyland or Europe. I have been to all of these places before, but would definitely go to them again in a heartbeat!
What is your favourite jelly?
Raspberry and blackberry would definitely be my favourite flavours. They're both sweet but still carry a real punch!