Kemp Edmonds
Kemp is the Director of Marketing at Freshgrade. Kemp's career path has taken him through BCIT and Hootsuite.
FreshGrade is a globally available platform of easy-to-use free apps for teachers, parents, and students to document and communicate student learning. Learn more at FreshGrade.com.
FreshGrade is also an awesome team of passionate people building the learning collaboration system that is part of an evolution in education and it was founded to make learning visible in 2012 in Kelowna, BC, Canada.
In this episode…
Kemp's early marketing experience at the BCIT – or… teaching Twitter to PhD's
Making viral YouTube videos and translated Pirate Bay posts
How Kemp ended up working with HootSuite
HootSuite Values: Build a better way, Passion in all we do, Respect the Individual, Lead with humility.
What it's like to start out in digital marketing today
Snapchat and choosing social media platforms that work for your audience
Freshgrade – Building Facebook for education
The importance of building community
Kemp's marketing strategy for growing Freshgrade
Kemp shares a marketing flop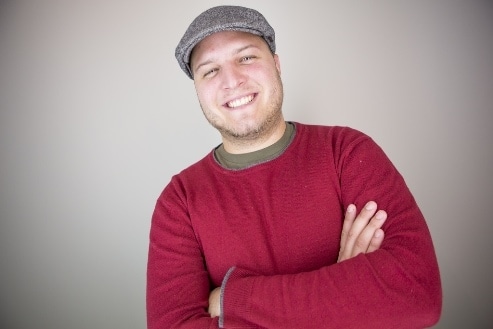 Kemp Edmonds – Freshgrade. Photo: HootSuite
Quoting Kemp
"Remember in your marketing efforts that the sequence is ready, aim, fire."
"Be aware of how your emails luck on a mobile device. Be really clear with your instructions if you include a download."
"Be helpful. Create value for your target audience."
Selected links from this episode
FreshGrade.com
Hootsuite
Book: Essentialism
Intercom, and Slack, Rogers NHL Game Centre
Charity Water, We.org
Twitter: @kempedmonds, Email: Kemp@kempedmonds.com
Branch.io

P.S. Be sure and check us out on iTunes as we begin to post episodes of the BRAND NEW Jelly Marketing Podcast. Also find us on Google Play