Dylan Staniul – Partner / Design, Burnkit
Over the span of nearly 20 years in the business, Dylan has worked with an incredible variety of clients and industries, and has seen first-hand the evolution of the industry through the perpetual push-pull between print and digital, traditional and new media, online and offline. But he's never lost sight of what's most important—tell a story well and you will capture attention and create lasting impressions on people. Nearly kicked out of design school for his wild ideas, a common theme in his development as a designer is to break the rules in order to learn them.
In this episode we discuss…
How did Dylan get involved in graphic design and branding
How walking into a design school changed Dylan's career path
Dylan's path to being a partner / creative at Burnkit
The importance of having a physical workspace that works for you and represents how you feel
Advice from Dylan on staying creative
Burnkit is creating an app – stay tuned for that!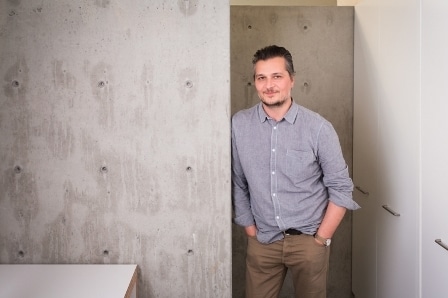 Dylan Staniul – Burnkit
Quoting Dylan
"I just said 'yes' to everything and learned that way."
"Give yourself the time to try something that might not work. Don't be afraid of going there."
"Try something that might not be right, but could be great. You learn techniques along the way."
"The key with branding is more than what you add. It's what you take away. Remove distractions."
"Your brand starts the conversation. It's not the end of the conversation."

P.S. Be sure and check us out on iTunes as we begin to post episodes of the BRAND NEW Jelly Marketing Podcast. Also find us on Google Play