Reading Time: ~5 Mins | Written By: Juliana Bermudez
These days it seems like every business has their own custom emails for keeping their subscribers in the loop with the latest company news, sales, and product highlights. It can look like a daunting task to create emails and constantly send them out with new and refreshing content when you don't know where to start, but there are some simple tips and tricks that can turn your eNewsletter dream into a brilliantly branded and informative reality! And you don't need to be a trained graphic designer or copywriter to create them.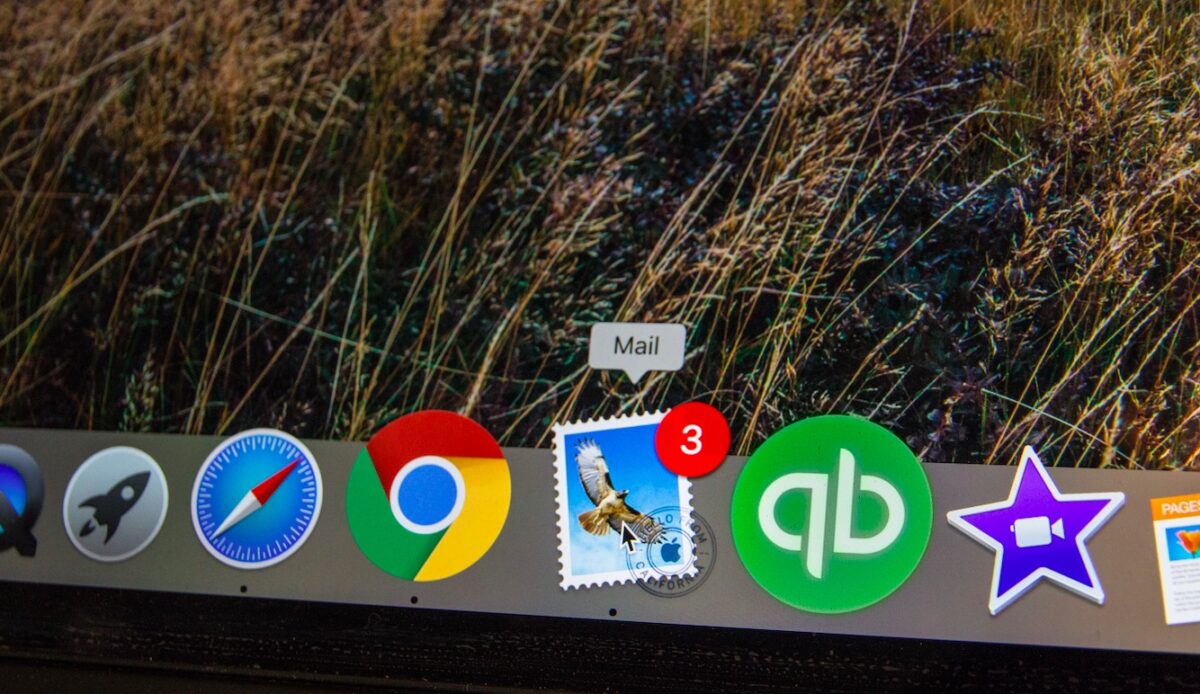 Here are 4 insights from Jelly's graphic designer and email expert for creating email templates that will take your eNewsletters to the next level:
---
1. Subscribe to an Email Management Service
Signing up for an email management service such as Mailchimp is vital to starting your email marketing journey. Utilizing an email management service allows you to do so much more than just send out emails as you would in your inbox – such as designing and branding your content for consistency, managing your contacts and segmenting them to send more personalized content. You can also schedule automated emails based around your subscribers' engagement, gather data based on how your emails perform, repurpose your email content for ads or social posts, and so much more – we could go on and on!

Our team uses Mailchimp, and we recommend it to all of our clients and any email beginners as it is extremely user friendly. Mailchimp offers many useful tips based on your content performance, and publishes help guides to assist you in getting started and answering any questions you may have. The great thing about Mailchimp is it has a free plan so you can try it out without making a commitment.

If you're looking to dive into a more custom approach to your email marketing, we recommend subscribing to Mailchimp's Essentials Plan as it offers use of all the main tools Mailchimp has, without breaking the bank.

2. Gather New Subscribers Via Your Website & Implement A Drip Campaign
Before you start sending out your emails, make sure you have someone to send them to! It's one thing to upload your client list, but ideally we're looking for your contact list to grow without you having to put in much effort. Be sure you have a signup form on your website to collect new emails and generate leads. We always recommend including one in your website's footer and as a popup call to action to subscribe on your homepage – brownie points if you add a form to your contact page as well!
One of the most important things we always recommend to new email marketing clients is to implement a "drip" campaign or customer journey for these new website subscribers. We have all subscribed to an email list before and received a "thank you for subscribing!" message after signing up – that is essentially what a drip is. These "drip" emails are a great way for prospective clients to get to know your business better via your email communications – and for current clients and customers to stay in the loop via any amount of automated emails you have set up.
Add information that gives your new subscribers an idea of who you are and what you offer. Your brand story, best selling products or services, reviews, and whatever else you think is important would be ideal to send right off the bat. These drip emails would be scheduled so that they are automatically sent when someone subscribes, at weekly intervals depending on how many emails you have lined up, allowing you to sit back and let the email management service do the work for you while you are busy running your business. You can even set up eCommerce emails such as abandoned cart notifications, recommended products based on what the customer bought in the past, or Birthday discount codes for example.
3. Remember the #1 rule: "KISS"!
Now that you know how to start your email marketing journey and set up your account for success, let's talk about best practices when creating your email content and design. If you take anything away from this blog post, make sure that it's "KISS": Keep It Simple, Silly!

This rule goes for any and all content you send in your emails – as well as the frequency in which you send them out. You don't want to overdo the amount of content you share as most people are just looking for a quick, snappy overview of your company's news. Nobody likes to be spammed with eNewsletters multiple times a week, sowe recommend not sending more than two emails a month to avoid email inbox fatigue. In the body of your eNewsletters, you can include multiple sections for all of your announcements so you can highlight multiple topics in one email to keep from overdoing your sends.

When adding information in each of these sections, be sure you are only adding a few sentences to avoid losing readers' interest. We always recommend linking back to a blog post or event page for your readers to learn more if they are interested. Upload imagery into your email's body as well to help visually break up long blocks of text and better get your message across with fewer words.

4. Lean on your Branding and Website Content
You don't have to reinvent the wheel when creating your emails! If you're unsure where to start you should always pull inspiration from your business's branding and tone of voice. If you do not have a brand guide that lays out your brand's colours, fonts, and graphical elements to use in your emails,do not worry – just head over to your website.

Have a look at what colors are being used on your site, how and what images are being used, what fonts you're utilizing, and how your website feels overall. This will give you a base for creating an email template that matches the same style as your website and brand.

Ensure your fonts and colours match, use similar images as your website content to keep the messaging consistent, and utilize blog and site page content so subscribers can click the links to read on, learn more, and get in contact with you.
---
By implementing these tips, you will be well on your way to creating emails that boost your sales and generate meaningful leads with minimal effort. The possibilities are endless, and this just scratches the surface of how email communications help your business succeed.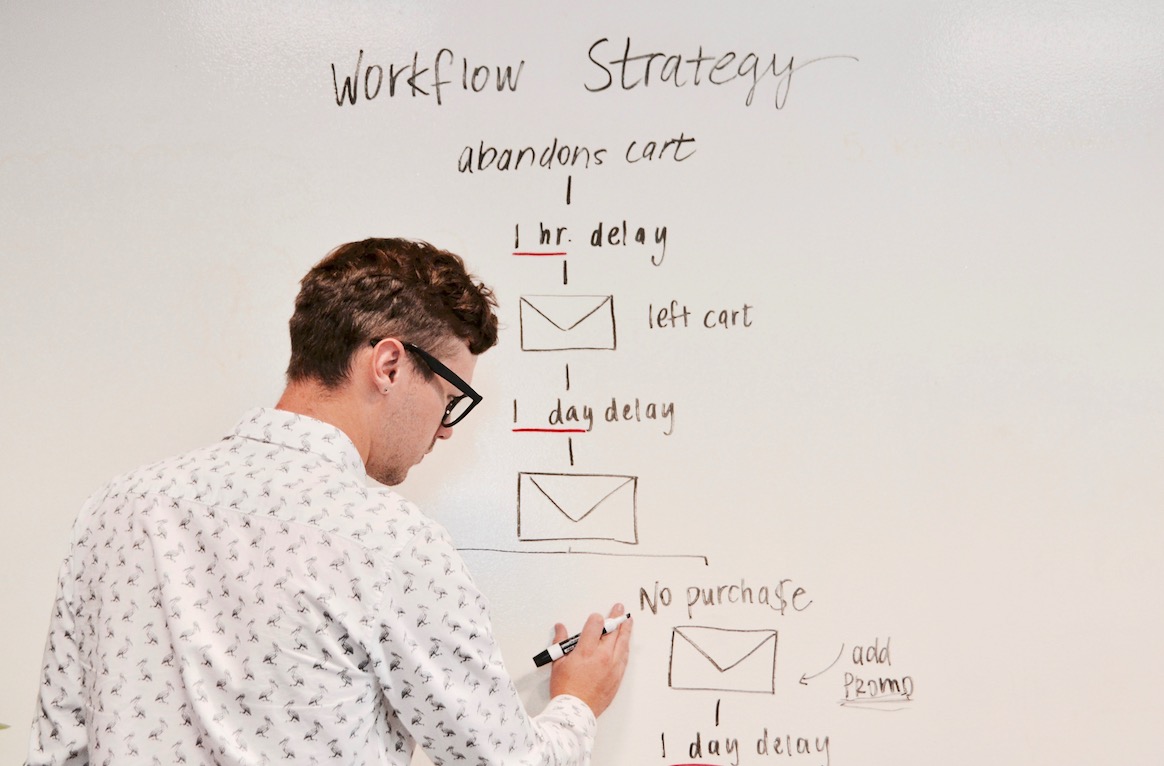 If you're curious as to how Jelly can help boost your email marketing campaigns and grow your audiences, check out our Email Marketing services.