In today's world, virality and online fame can happen literally overnight. As a PR agency, we work with a lot of influencers and are always looking for the latest trend to jump on. Most recently, that trend is virtual influencers.
Virtual influencers are computer generated avatars created to promote brands on social media. These avatars share lifestyle, fashion, and food posts on their accounts and because of the mystery behind their identity, often garner a lot of attention. The problem is, how exactly is a virtual influencer able to form their own honest opinions on products and services that cannot physically experience?
One of the most famous virtual influencers is known on Instagram as @lilmiquela. Miquela was created by LA-based robotics and AI startup, Brud. Her account showcases various 'partnerships' with major brands including Prada, YouTube Music, and Coachella.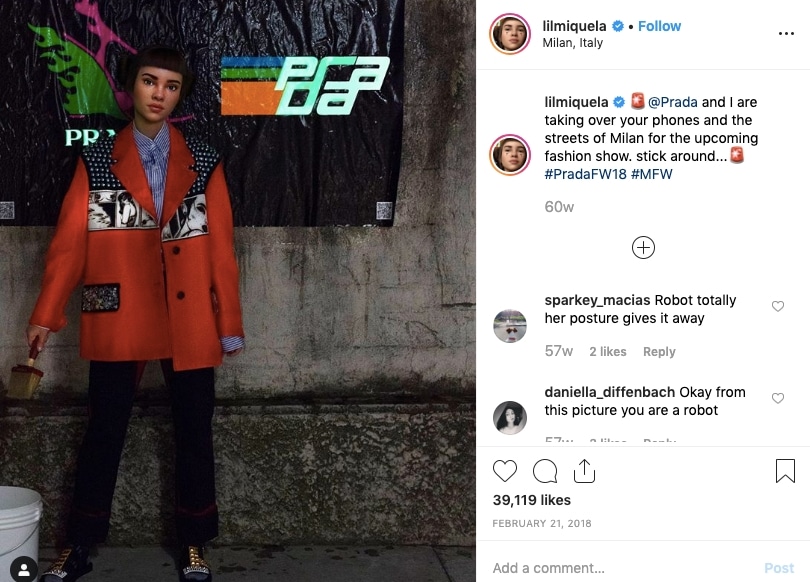 Image Source: Instagram
Another popular virtual influencer who is creating waves in on the platform is known as @shudu.gram. According to her profile, Shudu is 'The World's First Digital Supermodel' and was invented by British photographer, Cameron-James Wilson. Her sponsored post include brands such as Fenty Beauty and ellesse.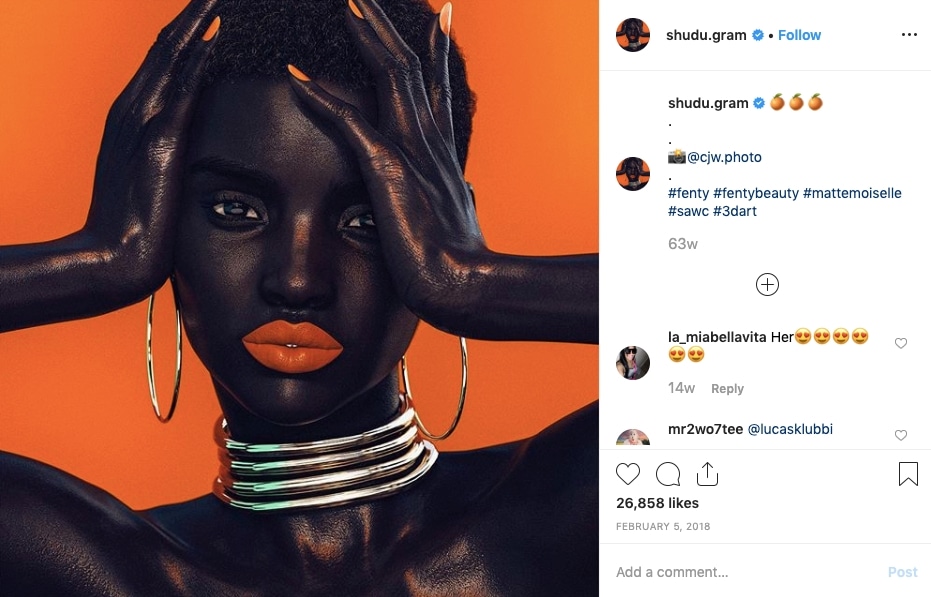 Image Source: Instagram
Arguably the most entertaining of them all is KFC's virtual Colonel Harland Sanders who has taken over their Instagram account with photos featuring his frosted facial hair and over-the-top antics. Colonel Harland Sanders takes a more satirical stance, poking fun at influencer culture with captions like "You have to find things that connect you. Whether it's to other people or a place or another spirit like a horse. You always have to find the connection." KFC have posted images of the Colonel promoting various partnerships including Dr. Pepper, Turbo Tax, and Old Spice.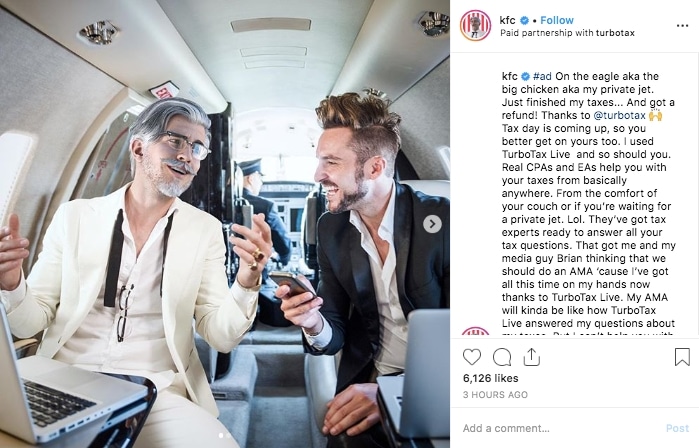 Image Source: Instagram
So what is the purpose of these brands creating and partnering with virtual influencers? Other than the opportunity for virality, working with virtual influencers eliminates the threat of a real, human spokesperson going rogue (since everything they post is written by the brands themselves). Brands are able to micromanage the messaging and create the ultimate personification of their brand.
Like any trend though, we have to look at the potential implications. The obvious issue is that these virtual influencers cannot form their own original opinions and therefore, there is a lack of authenticity that so many seek from influencers. These avatars aren't relatable to the average consumer and can set unrealistic expectations of a product or service. Lastly, there are potential legal ramifications surrounding the intellectual property of the avatars and who owns/is responsible for what they say and do.
Our verdict? Follow some of these virtual influencers to keep up with how bigger companies are 'partnering' with them. It's a futuristic trend that might be just that, a trend. Don't rush to invest or create one before watching these play out for a little bit longer. It's always helpful to learn from others mistakes or successes!