Team Jelly recently reviewed keyword.com, a completely revamped and rebuilt version of SerpBook. Keyword.com offers an easy-to-use rank keyword rank tracking system complete with on-demand updates, historical information and reporting. There are three different pricing options available, each tier offering more keywords than the next, as well as an option to build your own plan for those who need to track more than 1500 keywords per month or want bi-hourly rank updates.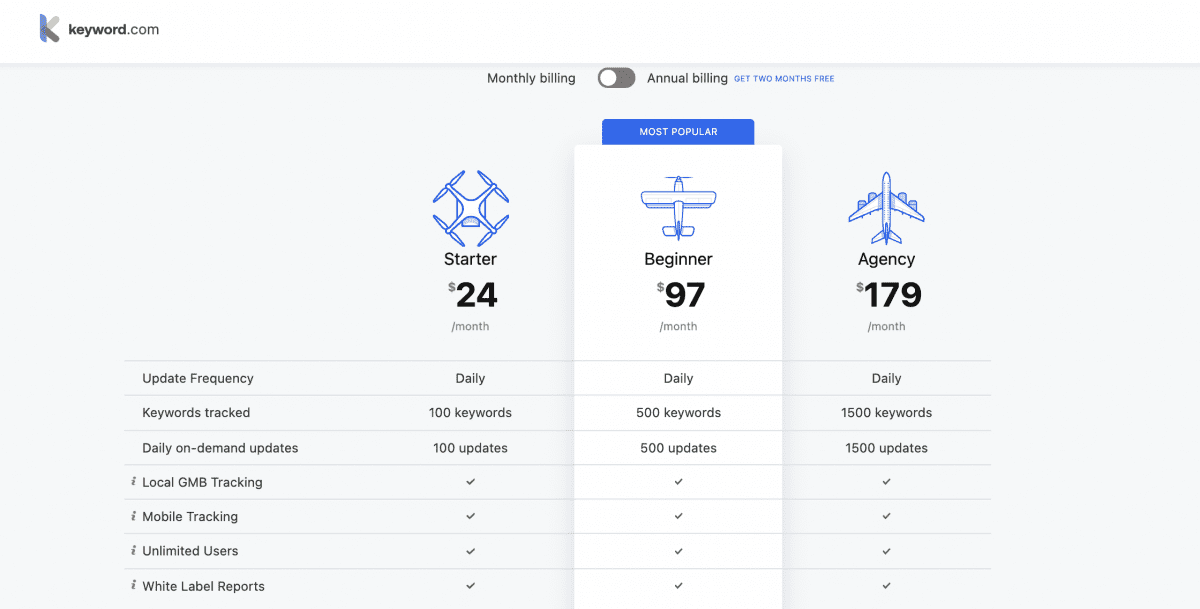 Let's take a closer look at how this platform works!
Step 1: Once you've signed up for an account or a free trial, you can start your first first project.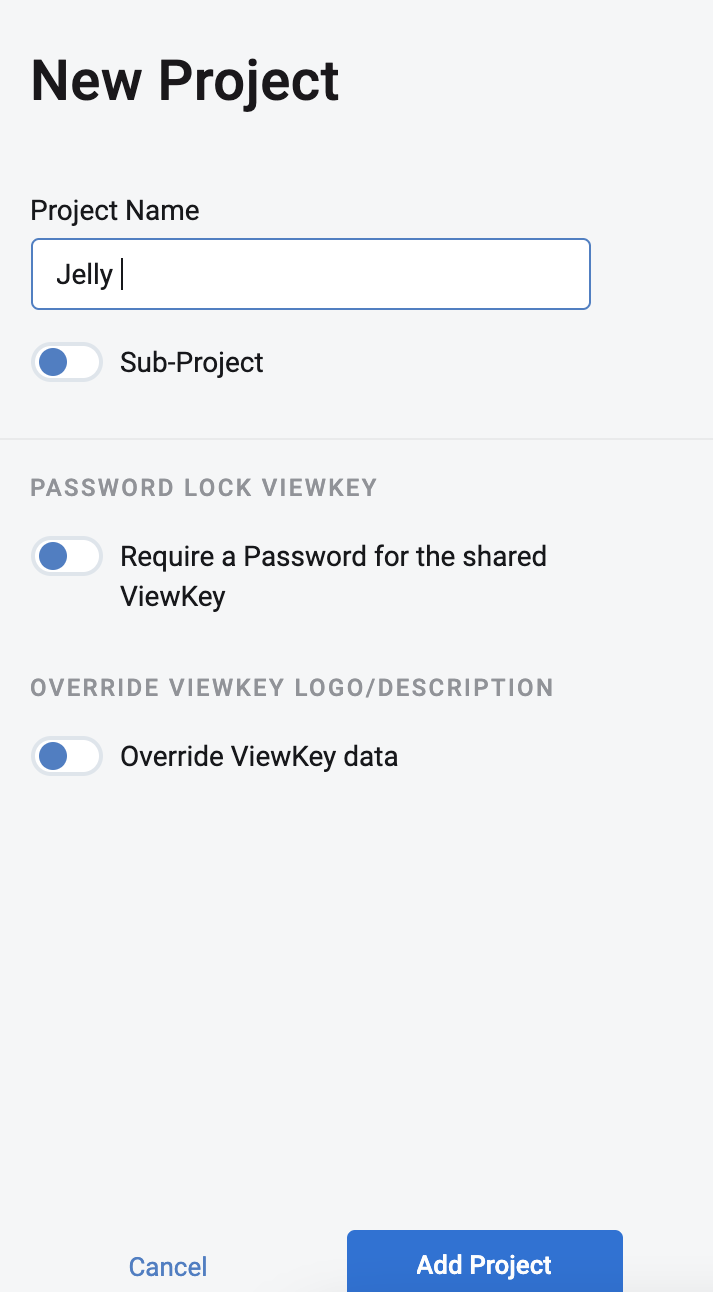 Step 2: Next, you can set up the keywords you would like to track. It is important to note that keyword.com does not have any functionality to complete keyword research, so you will need to use another tool to complete your research.

Once you've typed in a keyword, you will see suggested keywords to the right of the keywords that you've already typed in. It is important to note that keyword.com does not show volume or search data for any suggested keywords.

Step 3: After you've completed inputting your keywords, you can scroll down and further refine your tracking efforts using the following fields: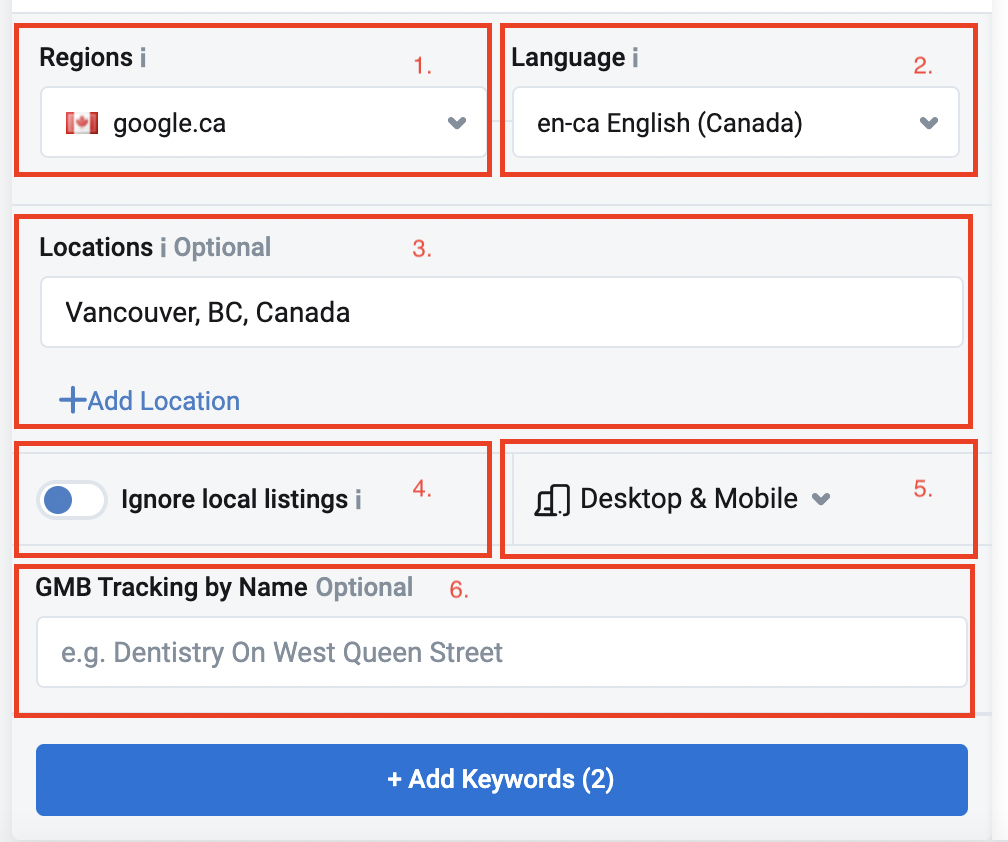 Region:

Select which region/country you want to track keywords from (example: google.ca – Canada, google.com – United States)

Language:

Select which language your keywords should be tracked in (example: en-ca English – Canada, en-us English – United States)

Locations:

Select a specific location you want to track your keywords in (example: Vancouver, BC, Langley, BC) *This is optional!*

Ignore Local Listings:

Select whether you'd like to include Google My Business listings in your keyword tracking.
Select if you'd like to track keyword rankings from Desktop, Mobile or Desktop & Mobile
If you've turned off Ignore local listings (#4 above), you can enter in specific Google My Business listing information to add to your keyword tracking
Step 4: Hit +Add Keywords and you'll see your dashboard begin to update
It's important to note that you can also track keywords from Google Local Maps and YouTube Videos.
Step 5: Once you've added your keywords, you will automatically be taken back to your project dashboard which highlights key metrics at a glance for all your keywords.

Step 6: Once the keywords you added have updated, you can look closer into the nitty-gritty of each keyword and begin to understand a little bit more about your rankings.

Looking at "Jelly Marketing" specifically, you can hover over the keyword and see three different images appear.
Star – Favourite the Keyword

Line Graph – Show Historical Data
Selecting this option allows you to look at how your SERP ratings have changed over a certain date range and shows you exactly what URLs ranked each day.

Magnifying Glass – Search Results
Selecting this option will open up a faux-Google search where you can see your SERP results in real-time.

Overall Review
The Positives
All in all, we found Keyword.com to be a very straightforward, easy-to-use tool. We liked that it allowed us to view historical SERP information and that it allowed us to look at local Google My Business tracking. We also liked that keyword.com updates its tracking info daily, instead of a few times a week like other competitors. We also found reporting to be a simple process and appreciated the ability to export reports into PDF or TXT files instead of just CSV files like other competitors.
The Downsides
The biggest downside that we noticed is that keyword.com is purely a rank tracker with no additional features. While this could be useful for some, we would prefer to have the ability to also do keyword research within the same tool. We also noticed that there were no migration features so if you were planning to transfer your keywords over from another platform, you would lose valuable data.
Overall, we feel that keyword.com would be perfect for someone looking to validate their SEO efforts with a ranking tool that updates frequently and has easy to navigate functionality; however, we would strongly suggest supplementing the use of this tool with other tools that provide keyword research functionality as well as other on-page SEO auditing and reporting.