This year marks the inaugural UpCity "Best of" advertising award honouring the top providers around the world in specific service categories based on their Recommendability Rating. The UpCity Recommendability Rating was developed to determine a B2B service provider's credibility and trustworthiness, giving UpCity the confidence to recommend them to those businesses seeking services.
We are thrilled to announce that Jelly Digital Marketing & PR has been recognized as a Best of Marketing & Advertising award winner by UpCity!

UpCity is a resource that helps connect businesses to service providers they can trust. With more than 70,000 listed providers—from marketing agencies to accounting firms to HR consultants to IT specialists and many more—nearly 2 million businesses (and counting) have visited UpCity to research and identify the best partner for their needs.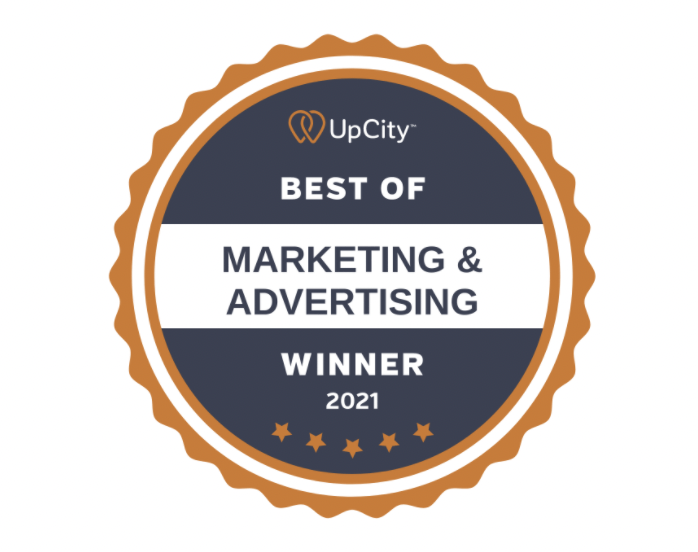 Heidi Sullivan, SVP of Product & Marketing at UpCity, had this to say about Jelly Digital Marketing & PR:
"Jelly is a company that is dedicated to getting results that help every one of their clients grow, but more than that, this team puts a great amount of effort into ensuring a remarkable customer experience. Congratulations!"
—Heidi Sullivan, SVP of Product & Marketing, UpCity
This honor has been driven in large part by our 5-star review rating on UpCity. Here are some of our favorite pieces of feedback we've received from our incredible customers:
"Jelly Marketing is not the first digital marketing I've hired, but they just might be my last. I'm tough and have high expectations and these guys are up to the challenge. They've helped me successfully grow my e-commerce business by 23% year over year. Looking forward to continued growth. Expect to be a long-time client of you guys. Much thanks."
"Professional, knowledgeable, energetic group of people who work closely with me to help manage my SEO, Video production, and blogging content. Very organized project managers who are easy to work with, and have helped increase our visibility, our conversion rate, and our social media presence. I would recommend Jelly Marketing to anyone!"
Thank you UpCity for this amazing award. And, of course, thank you to our amazing clients who have trusted us with their brand over the years. We look forward to continuing our partnership.