Throughout the years, Jelly's founding partner, Darian Kovacs, has had many enlightening conversations with marketing superstars. In his podcast, Marketing News Canada, Darian and his colleagues sit down with influential marketers and dive deep into their story, gain insights about their journey in the business, and learn a lot of invaluable tips and tricks of the trade.
Guests on the podcast have opened up about their roles at huge companies such as Google, LEGO, Spotify, and Starbucks, and allow for listeners to take a peek into how they got to where they are today.
With all this being said, we are very excited to announce that Darian has compiled some of his most stand-out anecdotes and conversations from Marketing News Canada into his new book: MARKETING MENTORS: Insights and Learnings From 100 Conversations with Marketing and Business Leaders!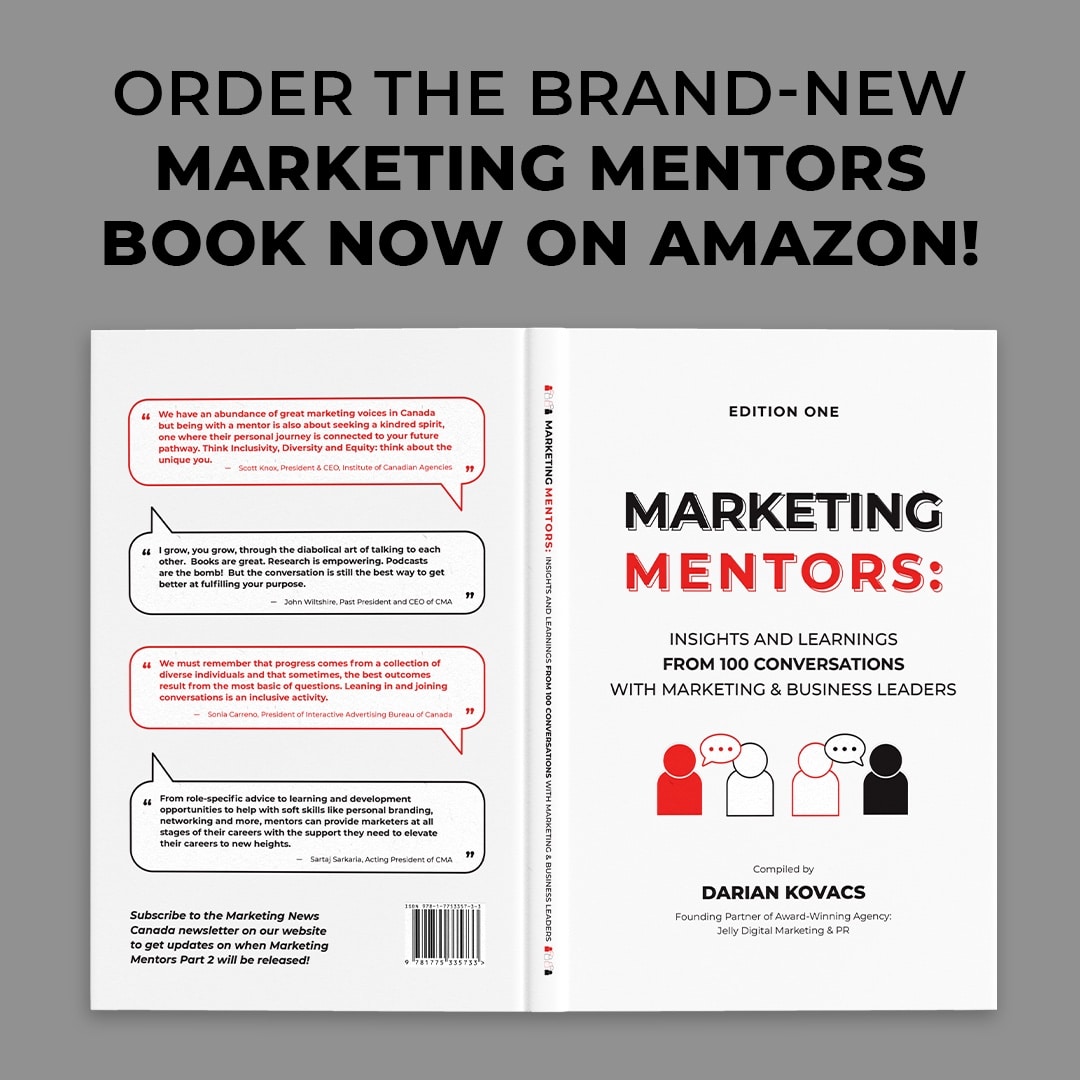 Readers can now easily flip through key moments from over 100 conversations with some of the greatest minds in marketing today. Marketing Mentors is easy to read, insightful, and a great way for any marketer to gain quick inspiration. As marketers, we know how much knowledge can be gained through conversations with our peers, and we hope this book is a way to insert readers right into each of these insightful conversations and walk away with a re-energized approach to your marketing strategies!
Be sure to check out Marketing Mentors for yourself or any marketing pros in your life.