Reading Time: ~3 Mins | Written By: Chris Penner
1. Be a Team Player
As an Account Manager, being a team player means more than working with your internal team, it means being a team player for your clients as well. In your role, you are constantly serving others:
Clients, through the services we are providing them, and always aiming to help them reach their goals
Our team, through always ensuring we are providing them with realistic, achievable workloads, that are organized, and detailed, so they can successfully complete what we are asking of them
It is vital that this be your main aim as an Account Manager: serving the team. If you are always making decisions for the team as a whole, you will be successful. It is a tough balancing act between our team and clients, but if you keep this mindset, you'll learn how to balance these things in no time!
2. Stick to the Process
Jelly is a process-oriented agency for a reason: they work! As an Account Manager especially, sticking to processes will make you successful in your role, and will be the foundation of success for your clients and our team. When in doubt, always refer back to our SOP binder! Get familiarized with the processes early on, and even start to incorporate this style of workflow into your own processes. For example, one thing I love to do as an AM is to have reminders for myself to set up recurring team tasks, such as monthly social media calendars, monthly reports, and more. This can be done via tasks assigned to yourself in basecamp, or by scheduling email reminders in advance.
3. Lead by Example 
This is easier said than done, but is extremely important for you and your team. As the point person between our team and clients, your actions will go a long way in motivating the team. There will be times when you deal with difficult problems, or unsatisfied clients. During these times, our team looks to the Account Manager as the leader to navigate these murky waters. The path is not always clear, but if you can take action by showing you care about the matter at hand, and want to thoughtfully work through it, your team will feed off of that. Reactionary, and overly emotional leadership can give the team the wrong impression, and make their jobs more difficult.
4. Always Think Before Taking Action 
This ties in to leading by example, but thought before action is vital as an Account Manager, and is one of our core values here at Jelly; Prudence. Each and every day you will be faced with new challenges, some bigger than others. When these challenges arise, it is important to take the time to digest them, think about them in the context of the team (both our team and the client), and then take action. Sometimes this may require you to take a day to think it through – just let the stakeholders know that's exactly what you're doing to give them peace of mind.
This helps you avoid the potential issues of having to try and reverse a reactionary decision.
5. Never Stop Learning 
This happens on almost a daily basis as an Account Manager, with new clients, new strategies, and more. However, I encourage you to keep that thirst for knowledge and personal development! During your frequent checkins with the Director of Operations, you will have conversations around your personal growth goals. If you are interested in a new course, or helping Jelly grow in some way or another, bring it up! These conversations can spark action that will help you continue to learn and grow. 
---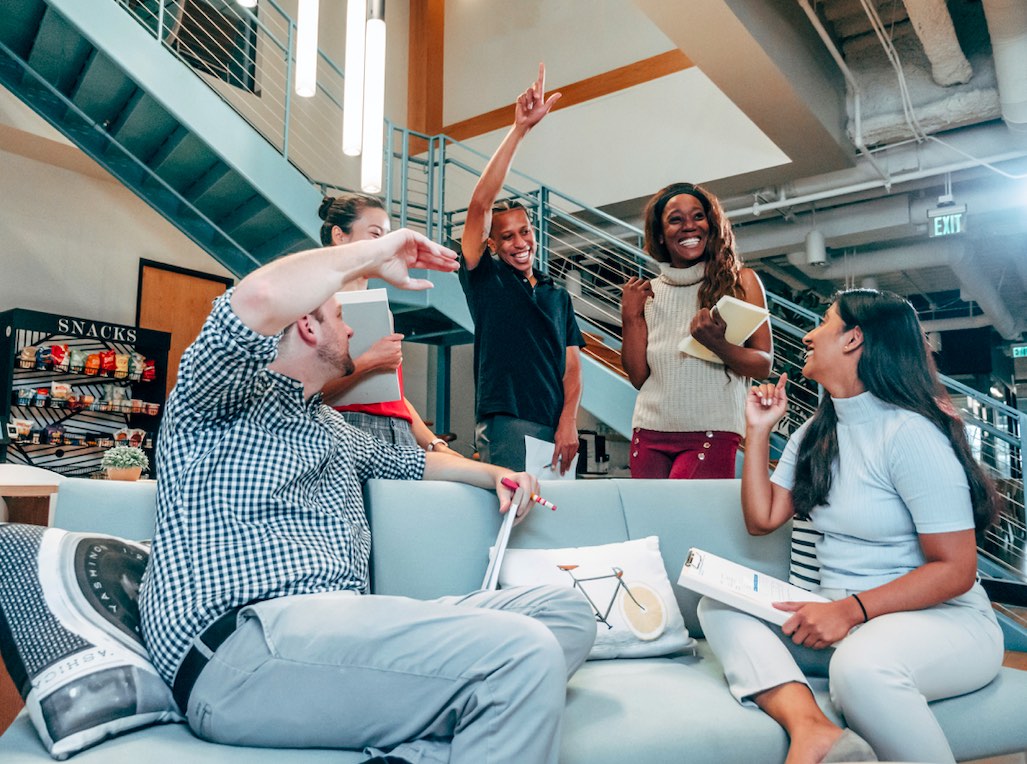 ---