We've all heard Vancouver referred to as "Hollywood North", but many movies and television shows have chosen Fort Langley as their set location. As Fort Langley is home to Jelly, it is not uncommon for us to run into film crew or the odd cast member during our lunch break. Maybe you've even seen us in the background of some of these shows!
Here are 5 movies or TV shows that have been filmed in our stomping grounds:
Riverdale
This Archie Comics-inspired teen drama has become quite familiar with the Fort Langley Community Hall. Since Season 1, Riverdale has transformed the space into the Riverdale Community Hall, hosting Jubilees and Mayor Electoral events in various episodes. Some other less-recognizable scenes were filmed on Mavis Ave, Church Street, and in Fort Langley Marina Park.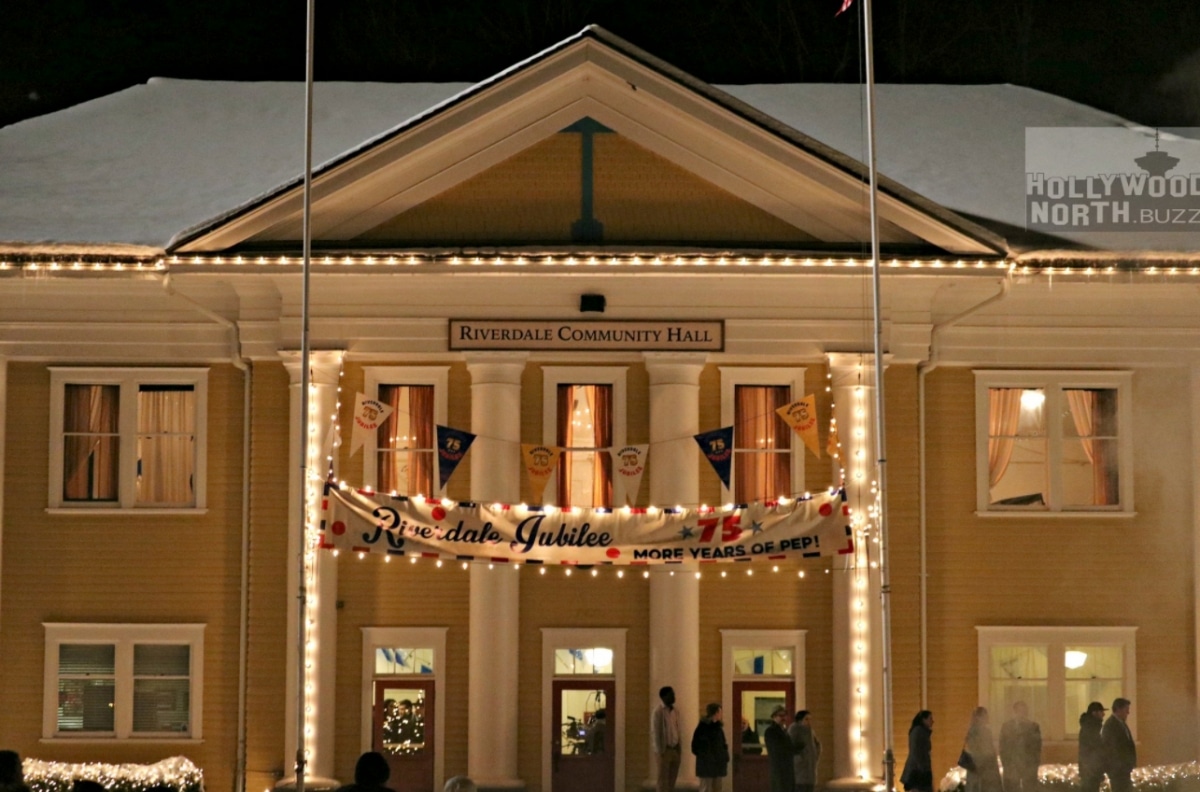 Photo source: Twitter – @yvrshoots
Supernatural
Although this fantasy horror series is supposedly based in a small American town, the majority of the scenes were shot in Fort Langley due to its old-time, small town look and feel. The crew has also been spotted at other locations such as the Fort Langley Community Hall and the Husky Station on Glover Road.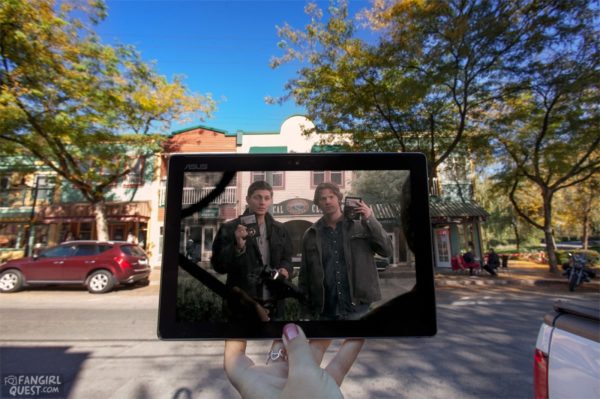 Photo source: fangirlquest.com
Once Upon A Time
In this fantasy drama series, Fort Langley is transformed into the fairytale town, Storybrooke. Many local Fort Langley business pose as the storefronts to fictional banks, grocery, and convenience stores seen in many episodes. Filming locations include Coast Capital Savings (pictured below), Cafe Planet Java 50s, and of course, the Fort Langley Community Hall.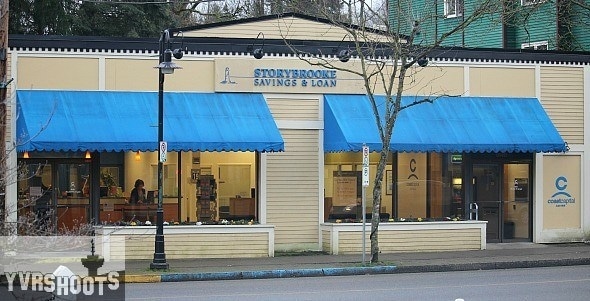 Photo source: yvrshoots.com
Air Bud
This popular movie series featuring a sports-playing Golden Retriever named buddy also spent a lot of time in Historic Fort Langley. Since the debut of the first movie in 1997, the series has released more than a dozen sequels and/or spin off films, all of which have marked their territory in Fort Langley. The photo below is from the Air Buddies spin-off film "Spooky Buddies".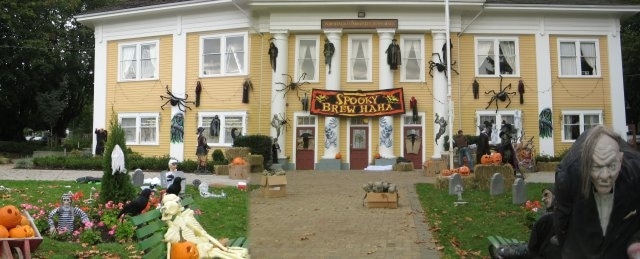 Photo source: birthplaceofbcgallery.wordpress.com
I'll Be Home For Christmas
You might recognize the set of this 1998 Christmas family comedy starring Jonathan Taylor Thomas and Jessica Biel. That's because the Santa Clause race scene was shot along Glover Road! Because it was filmed in the summertime, the crew had to line the streets and sidewalks with fake snow and you can only image how warm it must have been in those Santa suits.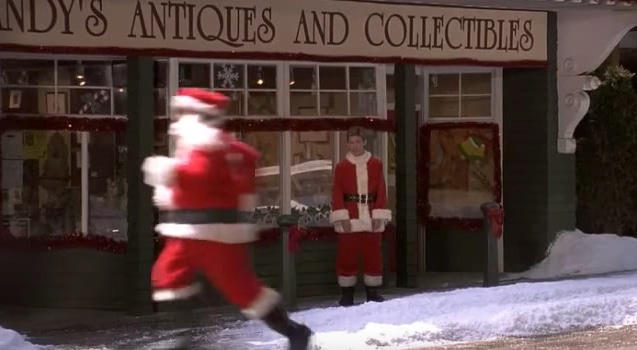 Photo source: Youtube – Joshua Benway
Comment below how many of these shows you've seen and let us know which one's we've missed!