Advertisers are in constant pursuit of expanding our portfolio of advertising channels. A stone that is often left unturned is podcast advertising! This is not a bailout, a throwaway, or a last-ditch-effort channel of advertising, but rather a hidden gem in the sea of saturated marketing channels. Podcast advertising allows you to reap many benefits that other channels simply cannot replicate.
Increased Emotional Engagement
Podcast ads can be more engaging than other ad formats, as they rely on sound as opposed to sight. This engages the listener's emotions in a way they are not used with visual ads, and will elicit a more positive and attentive engagement with the ad than if they saw it scrolling through their news feed. Using brand awareness-oriented language is a powerful way to make use of this state of heightened engagement in users in order to increase brand recall.
Access to High-Intent Audiences
Podcast advertising platforms have many of the same targeting capabilities as many digital ads platforms available today. There are, however, targeting capabilities that allow you to get closer to your ideal audience by targeting specific niches, demographics and genres on podcast platforms. Being able to go where your customers are and get in front of their ears with an offering they are likely interested in makes podcast advertising a highly viable advertising channel.
Brand Awareness Oriented
Podcast advertising has the unique advantage of being an engaging channel for the ears. The increased attentiveness from users is the perfect opportunity to share your brand's story and generate high quality engagement. Using podcast advertising can generate intentional brand awareness and qualified web traffic to your site for a lower average cost per click.
Realizing these benefits makes adding podcast advertising to your channel portfolio a no-brainer. It makes an excellent brand awareness or consideration channel that will send intentional users that have fallen in love with your brand down your marketing funnel, to conversion, and beyond. For more tips, tricks, and digital marketing knowledge, visit our news feed!
---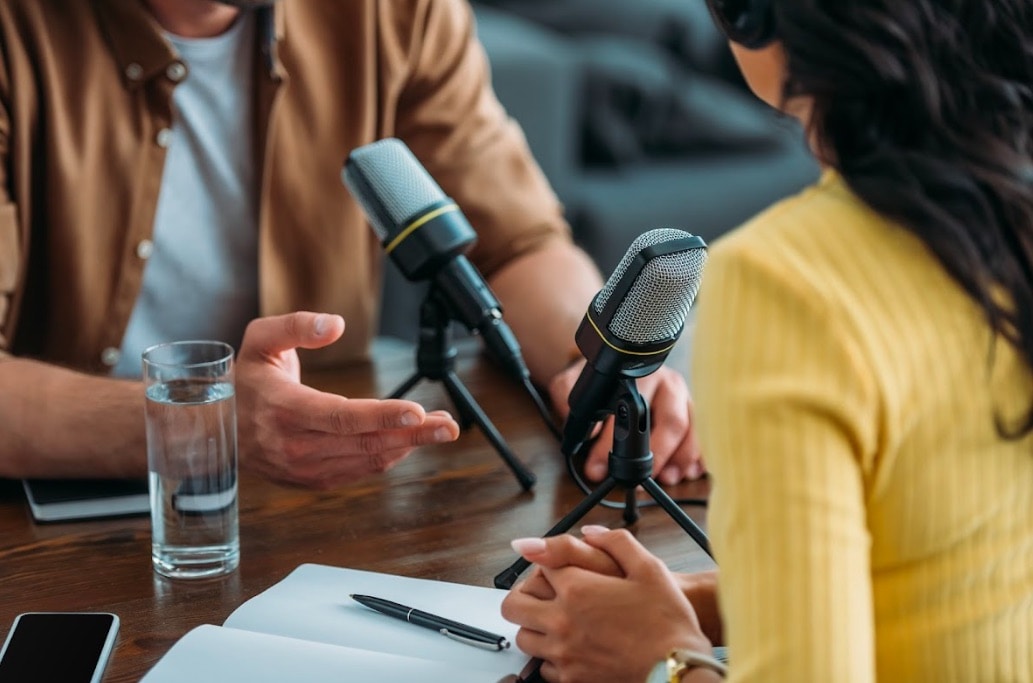 Want to start podcast advertising? Don't have the time because you're a busy business owner?
Contact us today and let's talk about your upcoming podcast project!