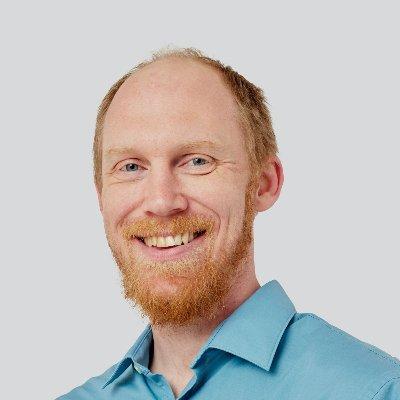 Tyler Olsen is the Managing Editor of the Fraser Valley Current.
The Fraser Valley Current brings independent, local-first, reporting to serve the communities of Abbotsford, Chilliwack, Mission, and more.
---
What inspired you to start your career in journalism?
I have been interested in journalism since high school, probably even earlier! I always wanted to write for a living and journalism seemed like a practical way to pursue this. As I learned more about the career, I found journalism offered an opportunity to speak to and learn about interesting people while making a livelihood from writing. I also liked that it would enable me to make a difference and contribute to public knowledge.
As a former employee of Abbotsford News, how is The Fraser Valley Current different?
There are quite a few aspects that make my current role very different from my last one. The first main point is that the Fraser Valley Current was established only about a year ago, whereas the Abbotsford News is a much older, more established organization. My current role has had a lot of challenges in regards to raising awareness of a very new news source. Creating this awareness from scratch has been a lot of work, but has also been fun, interesting, and exciting. Another big difference is that I have now taken on a management role.
You recently covered the BC Flood Situation. What have you noticed as a result of this coverage?
When it comes to large events, such as natural disasters, covering a story gives a publication the ability to connect people with valuable information during a time of uncertainty. It was fulfilling to hear from readers who found that our coverage helped them understand what was a very large event with huge effects on many lives. Before the floods, I was already working on a story about a potential eruption of Mt. Baker, which featured a larger Nooksack river component. So there was a lot of overlap between the possible eruption of Mt. Baker and the potential flooding of the Nooksack, and that allowed us to quickly convey that information to readers..
Events such as this allow a range of journalists to share their unique voices and perspectives on a topic. Thanks to the work done by Vancouver Sun and Abbotsford News, we were able to focus on our niche perspective. We all work together in that sense.
What has been the biggest learning experience over the past two years?
The past two years have taught me a lot about the importance of creating a good, fun, and interesting workplace. A positive environment is needed to foster growth and interesting stories, which is what journalism needs in order to grow. My previous work faced this challenge, with limitations on the input of journalists. By transitioning to a smaller publication, my team and I have been able to create journalism modeled on what we would want to read and what we would find useful. A positive work environment creates energy that can be seen in our work and the stories we write.
Our work is very much self-driven, but also more rewarding. We structure our environment so that everyone is responsible for their work. There is a stronger incentive to create work that you're proud of.
If you were not in media – what industry would you work in?
I have no idea! I think my skills and interests would be able to cross over to similar fields, such as research or information collection with the intent to distribute information to the public. My interests have always focused on writing to produce information for a wider public audience.
What are your predictions for the future of the media industry?
Over the past decade or so, there has been a shortage of journalists. Lots of people left the industry and it has become increasingly difficult to find people. The result of this will be publications having to ensure that the work and environment being offered are more appealing. Finding and keeping journalists will be of greater importance.
Going forward, new models will evolve to create new opportunities. I hope they will help break the spiral decline of the past decade. Publications are finding new and more diverse streams of revenue. Publications are better balancing revenue from advertisers with those or readers, and there is an increasing incentive to produce high-quality journalism, rather than journalism focused on quantity.