The Evolution of Influencer Marketing
How many followers do you have? Have you ever asked, or been asked this question? Chances are, you've answered that with a reluctant "Yes". We all have if we are somewhat involved in the rapidly changing world of social media, and specifically, Instagram.
In today's world, "followers" equates to much more than popularity. Your following can become the exact source of your livelihood. Think of it as currency; the more you have the more doors open for you.
Now before continuing, I want to make one thing very clear: social media is a highlight reel. If you equate your self-worth to how many followers you have, you need to stop. Now, from a strictly analytical and non-egotistical approach to understanding the evolution of influencer marketing, let's dive in.
A Brief History on Influencer Marketing
The fact is, influencers have been an integral part of marketing campaigns since Coca Cola leveraged Santa Claus in their advertisements in the '30s. If jolly old St. Nicholas enjoyed the beverage so much, it meant you would too. And soon, Coca-Cola became synonymous with the holiday season, with branded merchandise and an onslaught of advertisements every year. Brands like Nike and Wheaties quickly integrated influencer marketing into their campaigns through athlete endorsement deals. According to Experticity, 92% of consumers are more likely to trust the recommendations from those in an influential position.
Influencer Marketing Today
Does it really work? Brands around the world have been hopping onto the influencer marketing bandwagon as quickly as Canadians jumped onto the Blue Jays bandwagon during their playoff run. And so begs the question: is influencer marketing here to stay? And if so, how do you know if it is the right fit for your brand's strategy?
Influencer marketing can be leveraged to be a strategic channel in which your brand is recommended to targeted audiences. Rather than a one-dimensional advertisement, the audience is receiving a message curated by an individual of influence. Product benefits, products use, and product reviews are common areas highlighted by the influencer promoting the product. Special offers are then customized to give the influencers' followers an exclusive offer via their promo code. Sounds great, right?! The reality is, influencer marketing has quickly grown to be a billion dollar industry.
With this rapid growth, has come an influx of ways to cheat the system. Yes, I'm talking about those willing to do whatever it takes, even if it means buying their followers. As marketers, we know that this is not a way to build quality sustainable growth, and inevitably turn your influence into a platform that brands are eager to collaborate with. The decision to partner with an influencer is a result not only of their following, but their engagement. There are a number of tools you can use to calculate the engagement of an influencer, and determine earning potential before proceeding with a partnership.
One thing is for sure: influencer marketing does work. But it must be done strategically, with a clear outline of deliverables determined from both parties involved. The influencer should be clearly aware of the campaigns KPI's, the timeline of execution, and other key details before the campaign's launch.
It is no secret that influencer collaborations can generate impressive results, specifically in the following areas:
Boost Conversions
Increase Visibility
Produce Incredible ROI
Support SEO
Produce Incredible Content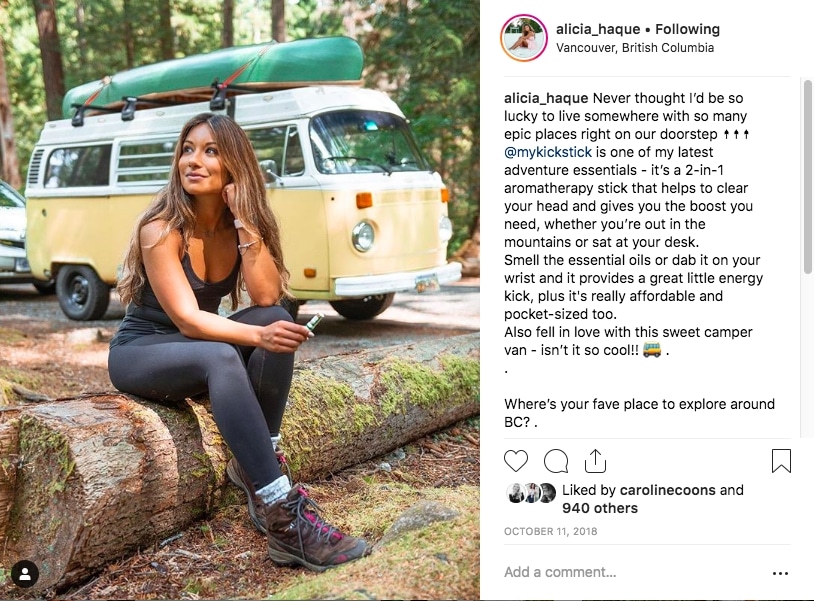 Lifestyle, Travel & Beauty Influencer, Alicia Haque's campaign with Kick Sitck. Photo taken by Point Blank Photography.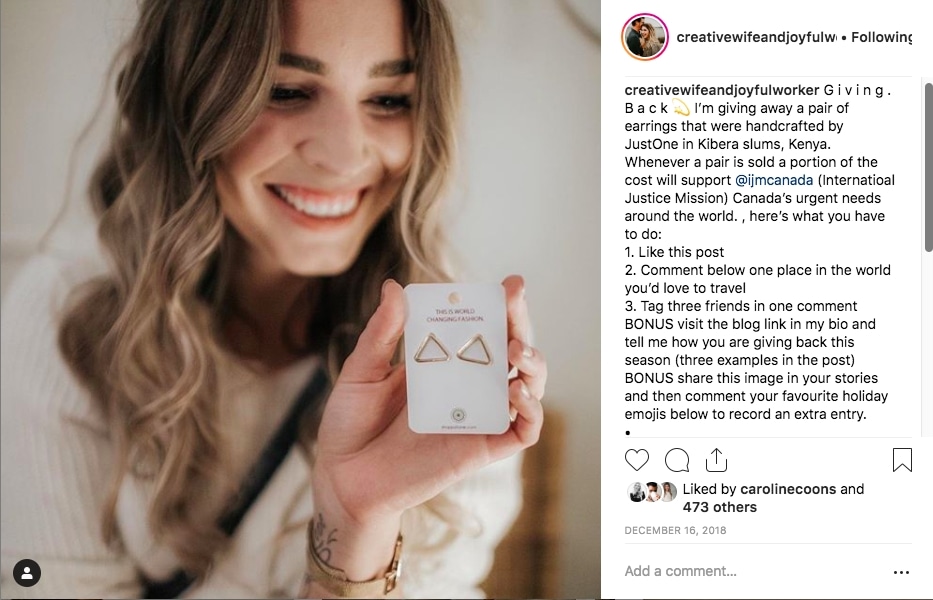 Life & Style Blogger, Codi Lynn (Creative Wife and Joyful Worker)'s campaign with IJM Canada. Photo taken by Julie Christine Photography.
The Future of Influencer Marketing
Influencer marketing shows no signs of slowing down. Agencies have begun to pop up everywhere in an effort to create a one-stop-shop for clients.
Daily Hive's recent launch of their iD Agency is a testament to the potential influencer marketing has created. Brands like Shop and Shout have begun to construct platforms that automate the process agencies and brands go through when sourcing out influencers. Essentially the platform has created a marketplace where influencers get to experience products and services for social posts called "Shout Outs". Factors like following and engagement are taken into consideration before you can actually qualify for that product shout out.
As marketers, it is our role to not only understand what is happening today but prepare for what is to come. Are influencer agencies the best way for us to source influencers for collaborations? Are automated platforms like Shop and Shout going to be the new norm? Only the future will tell, but one thing is for sure: influencers are here to stay.