Maria Diment is a reporter for Vancouver Is Awesome with a liking for social media, fashion and entertainment. She covers a bit of everything and knows where to find the coolest spots and events around town.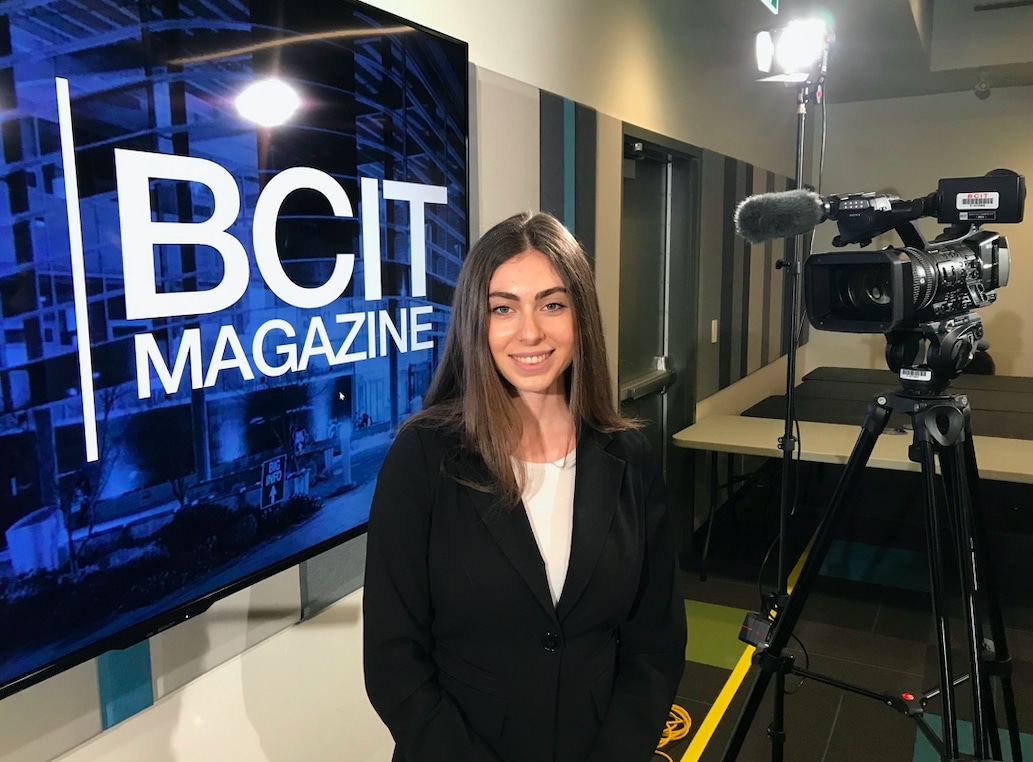 Before Maria joined V.I.A. she freelanced for Narcity and worked as a Social Media/TikTok Coordinator. When she's not reading the news, you can bet she's flipping through an issue of Vogue.
What is your favourite part about working for Vancouver is Awesome?
There are so many things about my job that I love, but one of my favourite parts about working at VIA is the newsroom. We're always laughing and joking around, even at meetings. It's a very friendly and welcoming environment. I also love how niche VIA is. We're very Vancouver-centric and I think our readers really appreciate that about us. Being a journalist overall is such an amazing job. I'm able to interview people that I wouldn't have been able to talk to otherwise. Plus, I get to research and tell stories every day. It's amazing.
What was your first media/journalism job?
I want to say that reporting at VIA would be my first, but it isn't (it's my first full-time industry job though). When I graduated I worked a handful of part-time jobs, including my first media job as a virtual social media and editorial assistant. I worked for a beauty expert and podcast host in Toronto. I helped create social media posts for her Instagram and assisted with email correspondence with brands for her on-air segments. Eventually she let me manage her company's Instagram account, step in as Assistant Producer for her podcast, and write for her online magazine. You never forget your first industry job and I'm very thankful for having such an amazing person as my first boss.
What has been the biggest challenge you have had to overcome?
Writing multiple stories per day. When I first started at VIA writing three stories in a day was a personal achievement. It was challenging. Now, I can write up to six stories in a day. The ability to come in to work with new ideas each day and to write quickly enough to turn a story in 15 minutes took approximately six months to feel second nature. It has been, by far, the biggest challenge I've had to overcome but it is also a feat that I'm very proud of.
If you were not in media – what industry would you work in?
I think social media has become so sizable that it's evolved into a new industry, and one that feels similar to media. If I weren't a journalist or writer I would probably work somewhere in social media.
What has been a highlight of your career?
Though my career is only a few seconds long and I've just stepped foot into the industry, I have many fond memories of my past experiences. When I visited New York City, I had the opportunity to interview a designer and visit a fashion exhibit. Then I did freelance work for Narcity. A few months later I interviewed at VIA and heard back that same day. It was one of the happiest days of my life. Looking back, I think the highlight of my second-long career is that I've done all these things at only 20 years old.
What are your favourite types of stories to cover?
I'm a long-form gal at heart. I also love writing on fashion and lifestyle topics that involve interviews and research. A few favourite stories that I've written for VIA are on nanoplastics in period products, spotting fake designer items, Mine and Yours' warehouse sale, and how small businesses can recover and protect their Instagram accounts from being randomly deleted.
What are 2 tips you want to pass along to PR professionals that send you pitches?
When I open a PR pitch, I'm looking for a story. Usually I skim through and don't have much time to read through everything before closing the email. I think that when it comes to pitches it's best to avoid opening with long blocks of paragraphs and to get straight into the story. The paragraphs can still be included, but near the end. I think it's also worth considering how a journalist will look at the pitch. Is there a story? Why will it be of interest?