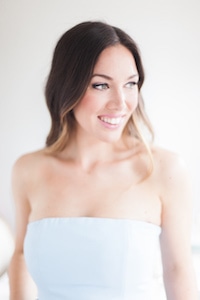 Alexandra is the creator and editor of To Vogue or Bust
A Vancouver-based lifestyle digital destination that provides a roadmap to fashion, travel, beauty and wellness for the modern millennial woman.
---
What do you do?
I'm the editor and creator of To Vogue or Bust, a lifestyle destination for fashion, travel and life.
What's your passion?
I'm really passionate about a lot of different things, from travel to wellness to music! One singular passion of mine though is communicating, which is why I've always been a writer, and it also affords me the opportunity to share all my various loves and passions on one platform!
What's your biggest achievement so far?
Making blogging my full-time career.
What do you value most when it comes to branding?
Authenticity, which comes down to really knowing yourself and what your mission is.
How do you handle failure?
Seeing the learning opportunity in it.
What's your favourite flavour of jelly?
I love my mum's raspberry jam she makes every year.