PR and Retail – Underrated
Shoes have always been my weakness. There isn't a shoe store I don't walk into, even if it is just to drool all over the beautiful heels, trainers or flats. When I was younger I would turn to Nike for running shoes or sneakers. When I was in highschool, it was because all the cool kids were wearing them. Later, it became about comfort and familiarity with the brand. Everyone knows the tagline: "Just do it".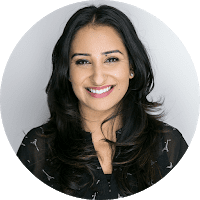 I remember Skechers used to be around too but they weren't the cool shoes. It was like the counterfeit purses. It didn't feel like the real deal. Over the last couple years, Skechers have been reintroduced into my life. And can I just say – I love them! My reasons include comfort and fashion (yes, they look good!). I've worn them on a couple vacations to keep my feet happy (they weren't blistered and dry by the end). I now feel comfort and familiarity with this brand.
Recently, Morgan Stanley released a report calling Skechers an underrated shoe giving Nike a run for its money. The shoes are comfortable and have their own style – they aren't trying to be like someone else. The company hired Demi Lovato and other celebrities to endorse the shoes which grabs the teen market. It has also targeted its marketing and advertising to families, children and teens.
Changing its image and PR strategy is bringing customers through the doors with sales reaching $2.4 billion in 2014. It is the story of the underdog coming from behind that helps PR tell the story, something customers might look to when connecting with a brand.
More than a recliner
Jelly's own client, La-Z-Boy has no problem with its brand image. Most people recognize the logo, the name, and the famous recliner – that's where it all started. The brand and the products have evolved to include stylish, modern furniture to fit any room.
That's where the disconnect comes in. Is La-Z-Boy just a recliner maker? Or is it more than that?
The brand hired Brooke Shields as its spokesperson. I'm sure you've seen the advertisements on television – very funny by the way. It features the brand as comfort with style. It's urban and fits the younger lifestyle but the brand still holds true to where it started. It's not like they want to stop selling recliners. They just want consumers to realize there is more to the company.
La-Z-Boy has interior designers who can help freshen up a tired room without breaking the bank. La-Z-Boy is also very involved with local charities like Ronald McDonald House. For PR that's good news. It makes a great story and helps bring customers through the doors. The history of La-Z-Boy and trust with the brand attracts customers: where it started, when it started, the old advertisements, the quality, etc.
Both these brands had their own troubles connecting with consumers. Creating community ties, using familiar faces, and telling the story behind the brand is helping La-Z-Boy and Sketchers win in their respective retail markets.
PR is storytelling and if you've got a good story that connects with consumers, it's one of the best way to get them through your doors. Who doesn't love a great story?