Reading Time: ~3 Mins | Written By: Cheryl Goeres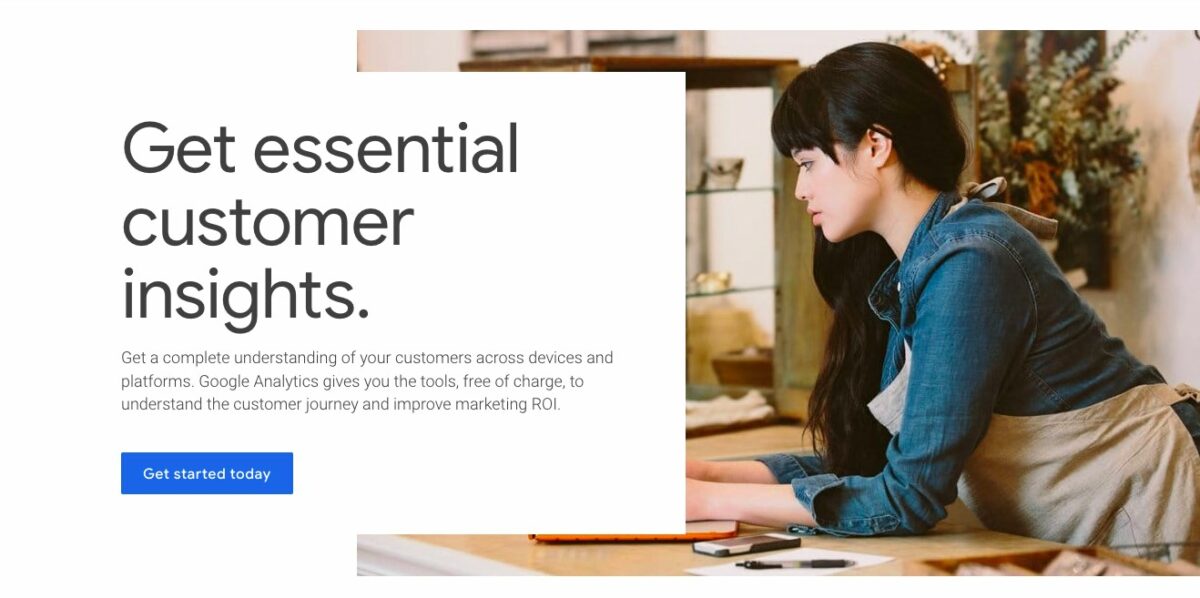 Google Analytics is a very powerful tool to help you gain insights about your website visitors. As digital marketers, the data captured from analytics can help with advertising efforts, SEO, and UX design. We've listed some of the key benefits of using Google Analytics below.
Audience Insights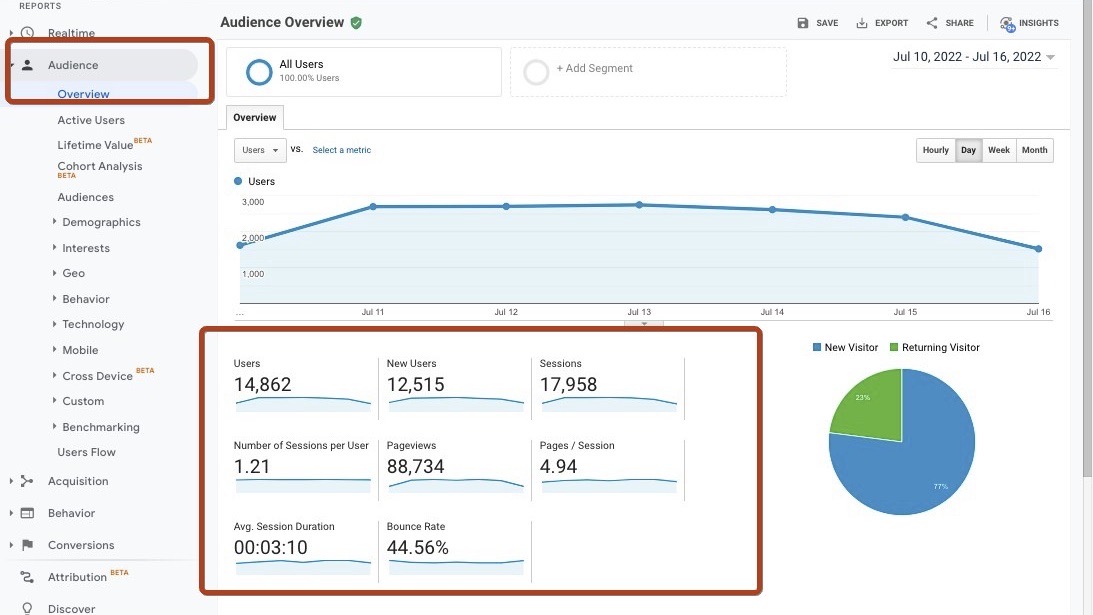 Google Analytics provides detailed insights on audience demographics such as the age and gender of your website visitors. Along with demographic information, you'll be able to see geographic information about your website visitors. This allows you to see the top countries and cities they reside in. This is useful data to ensure you're capturing the audience your business wants to capture. It can be especially useful for advertising efforts. You can use the geographic and demographic information to determine which ages, genders and locations to target with ads.
User Acquisition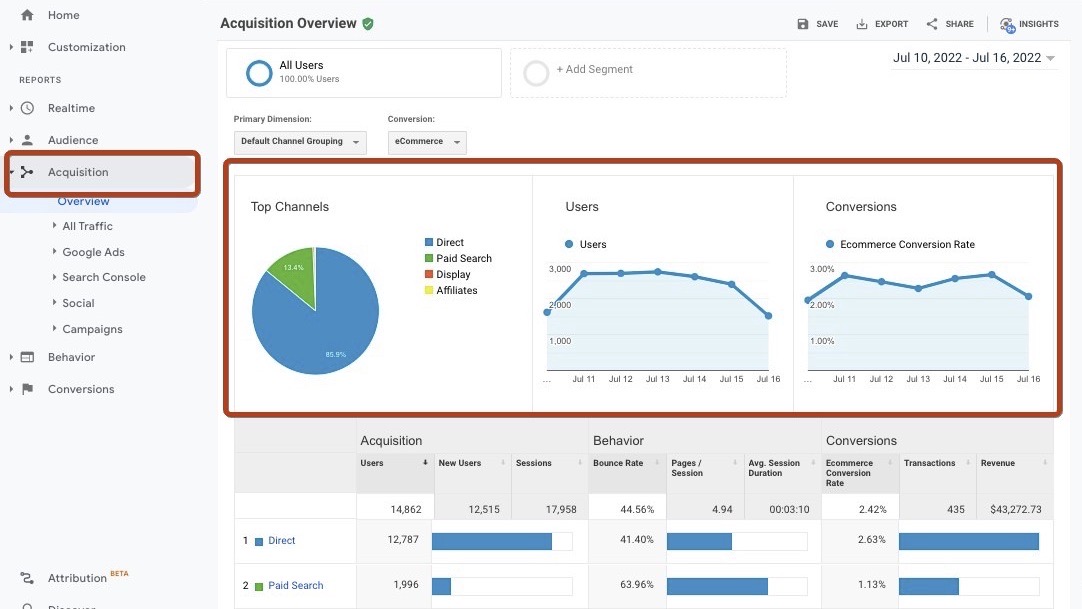 You can understand how your website visitors got to your website with user acquisition insights. This information can be used in a few different ways. If you are running advertising campaigns, you can use this information to determine how well your campaigns are performing. You can see data such as time on page, engagement rate and conversions which will help you make optimization decisions. For example, if you notice visitors who are coming from your Facebook ad campaigns are staying longer and converting more compared to visitors coming from LinkedIn ad campaigns, you can reallocate your advertising budget to the platforms that are bringing in conversions.
For partnership purposes, you can see what other websites are referring traffic to your website. Depending on how long this traffic is staying and engaging on your site, you could reach out to those referring domains to post more content on their site, with links to yours. This will help increase your domain authority. Make sure that you are offering value to their readers/visitors in the process!
Visitor Behaviour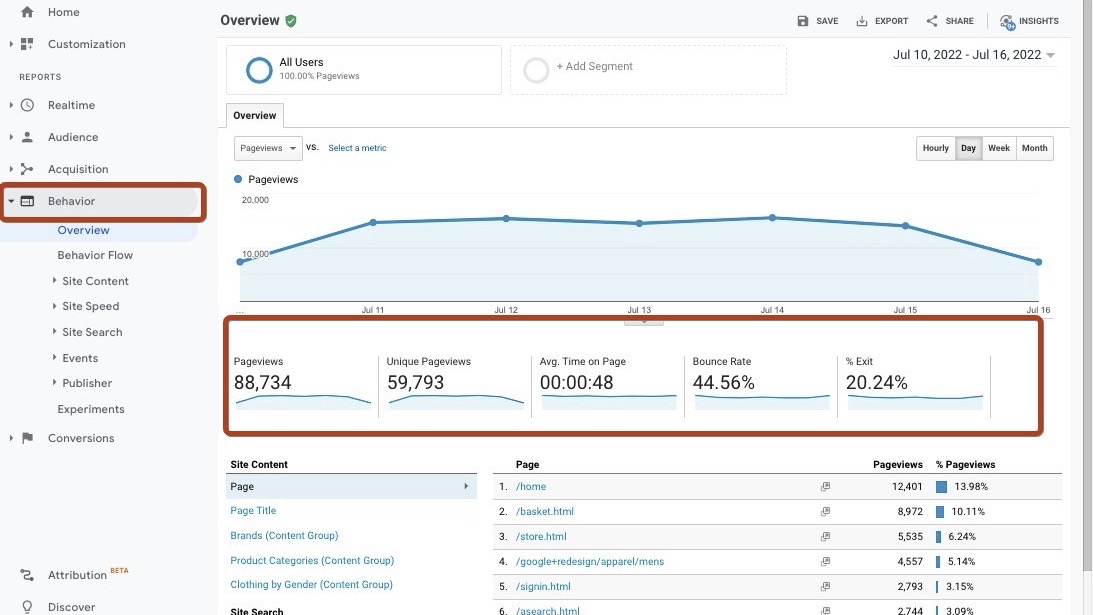 Digital marketers also use Google Analytics to see how their website visitors interact with their website. The Top Pages section shows you what the top pages of your website are, based on number of visits, time spent, and engagements on the page. This can help you determine which type of content your visitors engage with most. It can also tell you which type of content your visitors engage with the least. This benefits your content strategy by giving you direction as to which content to create. If you notice pages that have low views but theoretically should be getting more traffic (ie. Contact Page), this could be a red flag to look into as to why.
In Google Analytics 4, there is a new section called Explore, where you can create your own explorations. In this section, you can create an exploration that details how users behave on your site. This can pinpoint any navigation issues that may be occurring on your website.
Conversions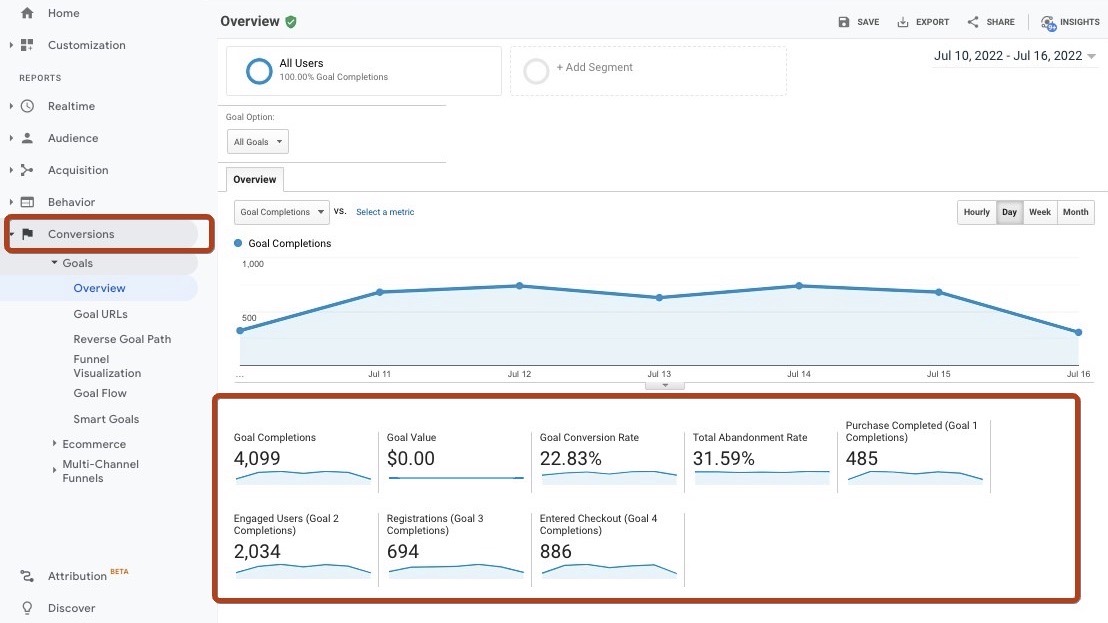 As people are engaging with your site, they may take specific actions that you have defined as conversions. This is one of the most important pieces of Google Analytics. By setting up conversions, you can see all the important actions people are taking on your site. To further dive into these conversions, you can see which sources are contributing to most of your conversions as well as which ages, genders and locations of the people who are converting.
Google Analytics also has a section that determines the Top Conversion Paths. This gives you insight into all of the contributing sources of those conversions.
While there are numerous analytics platforms out there, Google Analytics is the most widely used (and free!). By using analytics, you can capture the necessary data to help optimize your website and your advertising efforts.
---
Stay updated on the latest digital marketing news by subscribing to our newsletter.