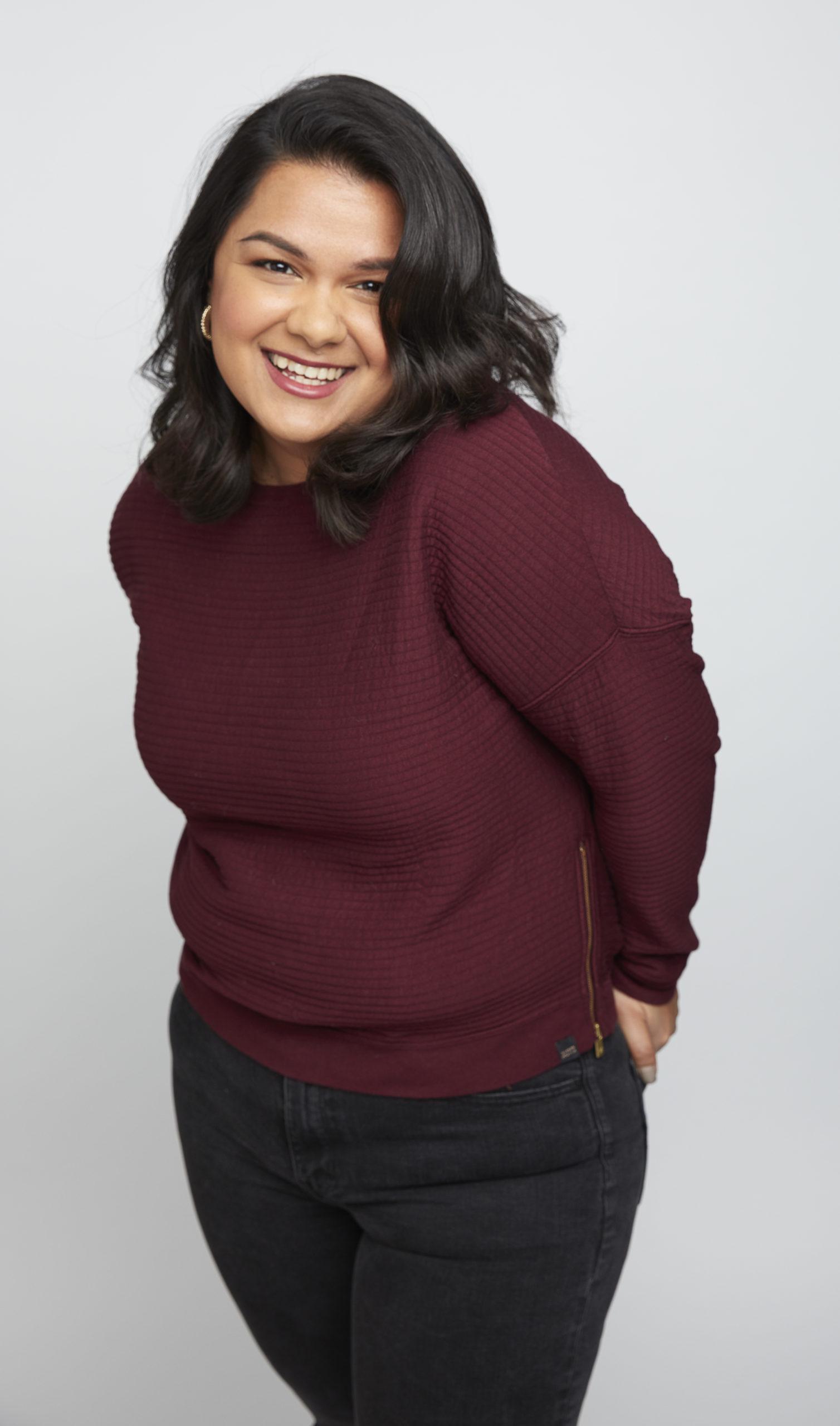 Stacy is the editor of the pop-culture publication, Friday Things.
She has worked as an editor at some of Canada's largest publications, including Flare, Chatelaine and Canadian Living, and has written for outlets including Maclean's, Reader's Digest and The Globe & Mail.
---
What led you to pursue a career in writing?
When I was a kid I wanted to be a marine biologist (thank you, Flipper), but when I actually took biology in high school, I realized it was not actually for me. I needed a new plan, and I landed on journalism because I loved reading and writing, and watching the news was something my family did all the time, so I thought it would be an important job.
After working as a writer and editor for some of Canada's largest publications, what made you want to launch your own publication?
I started Friday Things out of desperation, really! I'd worked in Canadian magazines for more than a decade at that point, and had recently gone for three senior-level positions. But, despite making it to the final two candidates each time, I never landed the job. At first, I worried that was a reflection of me and my abilities, but the more I thought about it, the more I realized I'd been doing that level of work in uncredited capacities for years, so it was maybe more likely that the decision-makers in journalism just didn't see me as a leader. The thing was, I still wanted to lead a media brand, so I decided to start one.
What can readers expect when subscribing to Friday Things:
Smart, thoughtful takes on the week's biggest celebrity and entertainment stories, and especially insight on why they matter. A Friday Things story is never just about gossip; it's always about bigger issues, including race, gender, class, ability, etc. And, it's from a perspective that we don't get a lot in mainstream media: I'm a young(ish), racialized, immigrant and everything I write comes from that point of view.
What has been the most challenging aspect of launching your own publication?
Doing everything myself! I'm used to working with super-smart teams who have their own skill sets, but now I'm the one doing social, sales, marketing and writing, on top of my freelance writing and editing career.
What keeps you motivated in your work?
Honestly, at least some of it is fear of failure! But there's a bigger, deeper motivation that comes from seeing how much my work resonates with readers, and knowing that if I continue to build Friday Things, I'll be able to create a space where lots of writers from lots of different backgrounds can cover the topics that mean the most to them.
What words of advice would you give to aspiring journalists?
This is a tough industry, especially right now, but in some ways, there has never been a better time to become a journalist. There are a lot of opportunities, especially for entrepreneurial people who want to build something of their own, and there's definitely never been more awareness about the need for diverse viewpoints. So, I'd say if this is something you love, you should pursue it. Just go into it with your eyes open, because there's still a lot of unfairness and exploitation. Try to find mentors who understand what it is like to move through these spaces with your particular intersections, and think of your peers as allies, not competition. There is enough work for everyone!
What are your predictions for the future of Canadian media?
I think small, indie publications are going to take up more space, especially as more established journalists look for opportunities to grow because, at a certain level of seniority, that just becomes really scarce. And I think this will go beyond local journalism; we're not just going to see hyper-local news, we're also going to see niche lifestyle publications gain a foothold.