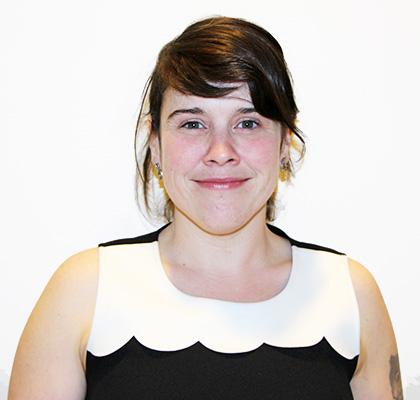 Sarah Hyde – CKNW Producer
"Media will continue to get increasingly personalized and people will consume only the content that really interests them."
---
What inspired you to start your career at CKNW?
I have always LOVED radio. I think you can do the best intimate and emotional story telling over audio. Radio talk shows also allow for longer form interviews in a way TV news just can't.
What was your first media/journalism job?
My first media job was working as an afternoon DJ in Merritt, BC. Small town radio stations are a great training ground because you do everything. I was writing commercials, voicing spots, hosting 12-6, interviewing the mayor – heck we even had Swap and Shop on the radio where people would try to sell their old cars and find their missing dog.
What has been the biggest challenge you have had to overcome?
To pursue my career I had to take jobs in a number of small towns. I am a Vancouver girl born and raised and I was homesick. I am so happy to be back working in Vancouver.
If you were not in media – what industry would you work in?
I worked with youth for years and years. Specifically, in leadership education and self esteem building. I would probably be in education in some capacity.
What has been a highlight of your career?
There have been a lot of highlights of my career but getting to meet George Takei was so cool. He was in town to host The Variety Telethon and we booked him on a show I was producing. I am a huge nerd so meeting an original Star Trek cast member – WOW!
What are your predictions for the future of the media industry?
I think media will continue to get increasingly personalized and people will consume only the content that really interests them. This means that everyone in the industry needs to work hard to make a product that is high quality.
What are 2 tips you want to pass along to PR professionals that send you pitches?
1) Tell me what is the story and why would anyone care about it. If you can show me where the conflict or emotion is, even better.
2) Pitch me a great voice, someone who has a personal story to tell about the topic, or someone who is funny, or someone who is a great talker. There are lots of great segment that don't sound like much on paper because you need to hear the person's passion, humor, or emotion. If you're pitching me a great voice let me know and let me know why.