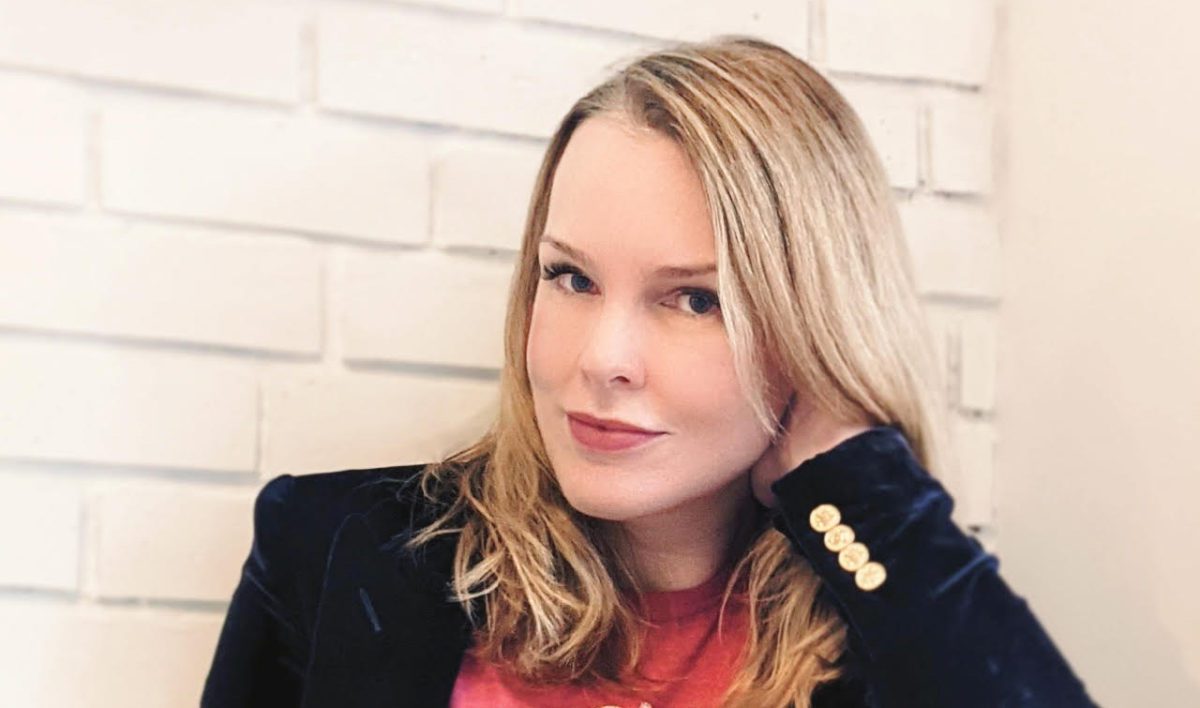 Rebecca Blisset – Writer & Photographer
"I would suggest learning as many tools as you can, including video as well as knowing your way around social media"
---
What inspired you to start your career in journalism?
The main thing that inspired me to study journalism was my parents threatening to kick me out of the house unless I went to college right after graduating high school. I was 17 so the idea of choosing a career at that point in time seemed like a strange one, a decision to make for future, adult Rebecca. I loved two things in high school – English and something called Graphic Arts, which was a fancy name for analogue photography. Into journalism, I went.
What was your first industry job?
My first industry job was at a community newspaper in the Lower Mainland. I didn't expect to get hired as jobs were scarce and I was just a teenaged intern. My coverage of a city council meeting was so terrible that the exasperated editor sent me out of the office to get out of his hair. He tossed a camera at me and said something to the effect of "And while you're at it…" So, I walked around the city and spoke to various people I'd come across, including a homeless man collecting bottles. I came back with little vignettes of these people, along with photos, and it impressed my editor so much that I was offered a job.
What has been the biggest challenge you have had to overcome?
The biggest challenge I've had to overcome is managing my feelings of loss when it comes to hearing about long-established newspapers shuttering. So many wonderful and dedicated reporters have lost their jobs along with talented photojournalists. Who will tell a city's stories? Who will stick up for the underprivileged? Who will keep the decision-makers in check? It's absolutely devastating.
If you were not in media – what industry would you work in?
There isn't even a close second. I love writing and I love photography. If I had to pick, I would have been an auto mechanic for older imports.
What has been a highlight of your career?
There have been so many stories I've covered over the years. Most recently, I was passionate about telling the stories of Vancouver's people with my Vancouver Courier City Living column. The Courier, sadly, is also one of those papers that no longer exists. I also loved my role as a music photographer for the Georgia Straight magazine. I think I photographed every band in the city, along with the big touring acts that came to town. The one constant highlight throughout the years is the people I worked with in newsrooms, many of whom are now dear friends.
What is the one piece of advice you'd give someone that wants to pursue a career like yours?
Don't. I'm only half-joking. While working in media is an immensely rewarding profession, it's also high stress due to the level of production as well as the scarcity of employment. I would suggest learning as many tools as you can, including video as well as knowing your way around social media.
What are your predictions for the future of the media industry?
An impossible question to answer. I am concerned about the lack of critical thinking in society today and how many people seem to not be able to tell the difference between information they found on a random YouTube channel and a story from a reputable source. There is so much noise out there, and I worry that it's too much work for many to locate the signal. I do hope, though, that there is an appreciation for journalism and people understand it needs their support to ensure its survival.
Rebecca Blissett is a documentary-based writer and photographer living in Vancouver, BC
Find her on Twitter @rebeccablissett