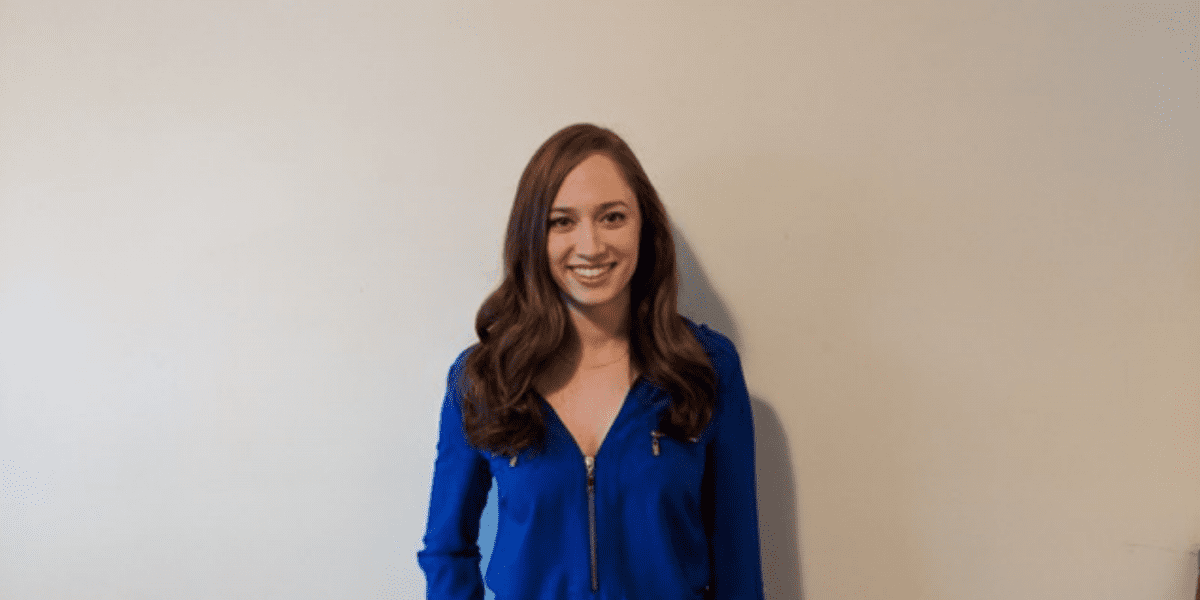 Lindsey Horsting – Journalist, Black Press' Goldstream Gazette
"Trust yourself and always be open to feedback from editors and colleagues in the biz."
---
On this week's Ask the Expert, we spoke to one of our favourite journalists on Vancouver Island, Lindsey Horsting. Working for Black Press' Goldstream Gazette, Lindsey has covered a vast array of stories from Alexa devices for the elderly to sports across British Columbia.
Did you choose the reporting life or did it choose you?
I think it chose me all along, I just didn't realize right away. English was one of my strongest subjects and I won writing competitions in grade school. I've always loved people, I find them fascinating, hearing their stories and learning new things.
I wanted to study communications in college, but my parents said it had to be business.
I did my undergrad degree in business and went on to get my professional accounting designation. I knew deep down it wasn't really what I wanted to do so I did some soul searching while I was worked my day job as an accountant and realized becoming a sports journalist was my dream.
I figured if I'm going to do this I might as well go big, so I applied to S.I. Newhouse School of Public Communications at Syracuse University and got accepted. I left for Syracuse to do my Masters in Broadcast and Digital Journalism and the rest is history.
It was a wild ride, but I finally feel like I'm where I'm supposed to be and I wouldn't change a thing.
What does your average day look like?
I get up around 7:30 a.m. get myself ready for work, drive about ten minutes to the office, check Twitter for our local news competitors and for breaking news and look for stories. I make phone calls and write most of my day, and if news breaks I head out to report on it.
I leave work around 5 p.m., unless there's an event (sports or council meeting) I have to attend. I go to the gym after work about three times a week, come home, eat dinner and call my boyfriend to debrief the day. Chatting with him is often one of the best parts of my day. After that, do some dishes, take a shower, watch some television and head to bed.
Slippers or socks?
Socks all the way! I love socks because I can put them in the laundry after one use. As comfy as slippers are, they occasionally slip off while you're walking and they eventually start to smell. No bueño.
If you could be a mythical beast, which would you be and why?
A phoenix, because I feel as though my new career as a journalist is my rebirth.
What article are you most proud of? And can you tell me a little about what it took to create it?
I'm proud of different stories for different reasons, but I think the one I'm most proud of is a profile I did on a local filmmaker who was creating a documentary for Netflix on alternative dwellings.
I was sleuthing around on a craigslist type of platform looking for stories and there was an ad in the community section placed by the filmmaker asking to chat with people who live in sailboats, school buses, camper vans, anything unconventional. I responded to the ad asking him if he would like to meet with me for a story for our local paper and he agreed.
Within a few days of my story going to print the other media outlets in our region had picked it up. I was so inspired by the filmmaker, I felt so lucky to happen upon his ad. Sometimes you find stories in the strangest places.
Which journalist do you most admire and why?
I really admire Rachel Nichols because she has been able to take her writing to a broadcast platform and she excels in both mediums. She started out writing for a daily newspaper in Florida and then moved on to cover the Washington Capitals for The Washington Post. She has covered the NFL as a sideline reporter and now is the host of The Jump on ESPN. She has a wonderfully warm persona on camera, is knowledgeable and she's the type of person I would feel comfortable telling my story to.
What's your favourite sport to write about or to follow/watch?
Basketball by a mile. I played a lot of sports growing up but I always kept coming back to basketball. My Dad coached basketball so I was always around it or playing in the backyard and I fell in love with it, and the baggy shorts.
If you had a million dollars, what would you do with it?
I'd buy myself a nice little Audi, take my girlfriends to Vegas and invest the rest.
What advice do you have for budding reporters?
Follow your moral compass and use tools from journalism ethics classes to report fairly. Trust yourself and always be open to feedback from editors and colleagues in the biz. Writing is subjective, not everyone will like how you write or how you sound so don't take it personally.