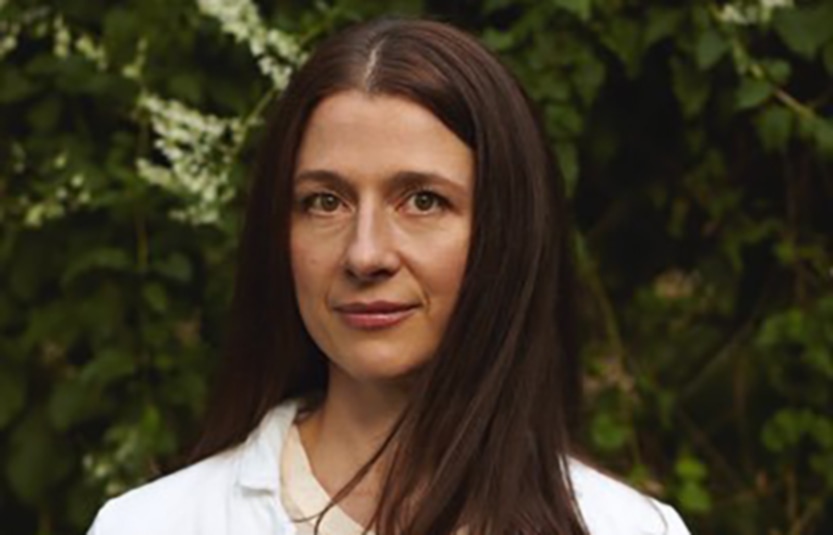 Jessica Johnson – The Walrus
Jessica is the executive editor and creative director at the Walrus, with nearly twenty years of experience in journalism and marketing.
---
After completing her Creative Writing Degree at UBC, Jessica began to collect experience in marketing, a role that would eventually take her across Canada. Starting with a copywriting career for a local mall and an internship at Vancouver Magazine, Jessica eventually grew her experience in both industries, specializing in writing for retail fashion and design.
In 2009, Jessica was approached by Hudson's Bay, where she took on the role of copywriter for the company's massive rebranding effort. What started as a solo writing position eventually became a team of 12+ staffers and agencies and a fulfilling marketing career. She left this role in 2016 where she moved on to her current role at The Walrus.
What inspired you to start your career at The Walrus?
Following the end of my role with Hudson's Bay, I took a sabbatical. My role at The Bay was amazing and I am lucky to have been a part of it, but after completing the rebranding, I felt burned out and in need of a change. I looked at other luxury brand and retail marketing, but roles like the one I had experienced at HBC were limited, so I took a break and went to New York. I stayed with a friend and worked on some books until I heard The Walrus was hiring an editor – an opportunity to pursue. I had not expected myself to reenter the world of Journalism, but I saw the opportunity to share stories and voices that matter. I joined The Walrus in 2016 and a year later became the creative director. Later on, in 2017, I became the Executive Editor, overseeing all editorial content, both print and digital. The Walrus is a chapter in a great career.
What was your first Industry-related job?
My first industry job was an internship at Vancouver Magazine. This internship allowed me to work with smart, creative people on tangible things, such as editorial packages on restaurants, Vancouver's best writers, and fashion week. Following this internship, I became a freelance writer with my first cover story published by the Vancouver Sun. Eventually, I moved to Toronto where I did another internship at a magazine called Saturday Night, which opened doors to other industry jobs. The great thing about media is that you get something out of it. There's a lot of strategies and you are always working on relevant content. I find some of the questions I was asking at the beginning of my career are the same questions I am asking today.
What motivates you in your work?
I am motivated by the people around me. Finding a way to work with people who inspire you and teach you is a way to stay motivated and learning. A lot of people talk about finding the right industry, but it also means finding the right opportunities to use your strength. In my career, I have moved between marketing and journalism, with one of my best jobs being marketing director at a retail department store. Find the best opportunities for yourself and be realistic about what you will get out of a job.
Describe Your Job In One Word:
Relevancy
What are 2 things you wish others knew about your career?
A lot of people ask me how their kids can get started as a journalist. They want to know what they can be doing to plan out their career, but the truth is that all you can do is go out and live an interesting life! It's hard to plan for a career like mine because it is a product of the times, places, economic conditions, and opportunities I was exposed to. If there are just two things to share with others looking to expand a similar career, all I can say is that 1) It's not easy and 2) It's not planned. Get out and begin experiencing what interests you.
What are 2 key things you have learned in your work experience?
1) You need to sacrifice perfectionism. The truth is that the most perfect thing in the world might never exist, so you should be doing the best version of something you can do right now.
2) It's not just about you – it's about the people around you. Surround yourself with people who are interesting and that you can learn from.
What is one piece of advice you'd give someone that wants to pursue a career like yours?
As mentioned before, there is no guidebook to growing a career like mine. The advice I would give is to find the most interesting people you can and spend as much time with them as possible. I made my career not through what I studied in school, although the networking opportunities and genuine friendships provided by it helped, but through my connections and ability to find the "cool" things happening. It's not what you study – it's how you use it. Use your resources and take advantage of your opportunities. If you're in school, take the time to speak to the most interesting members of the faculty. Don't bore yourself doing what you think you're supposed to be doing – do what you love and what interests you.