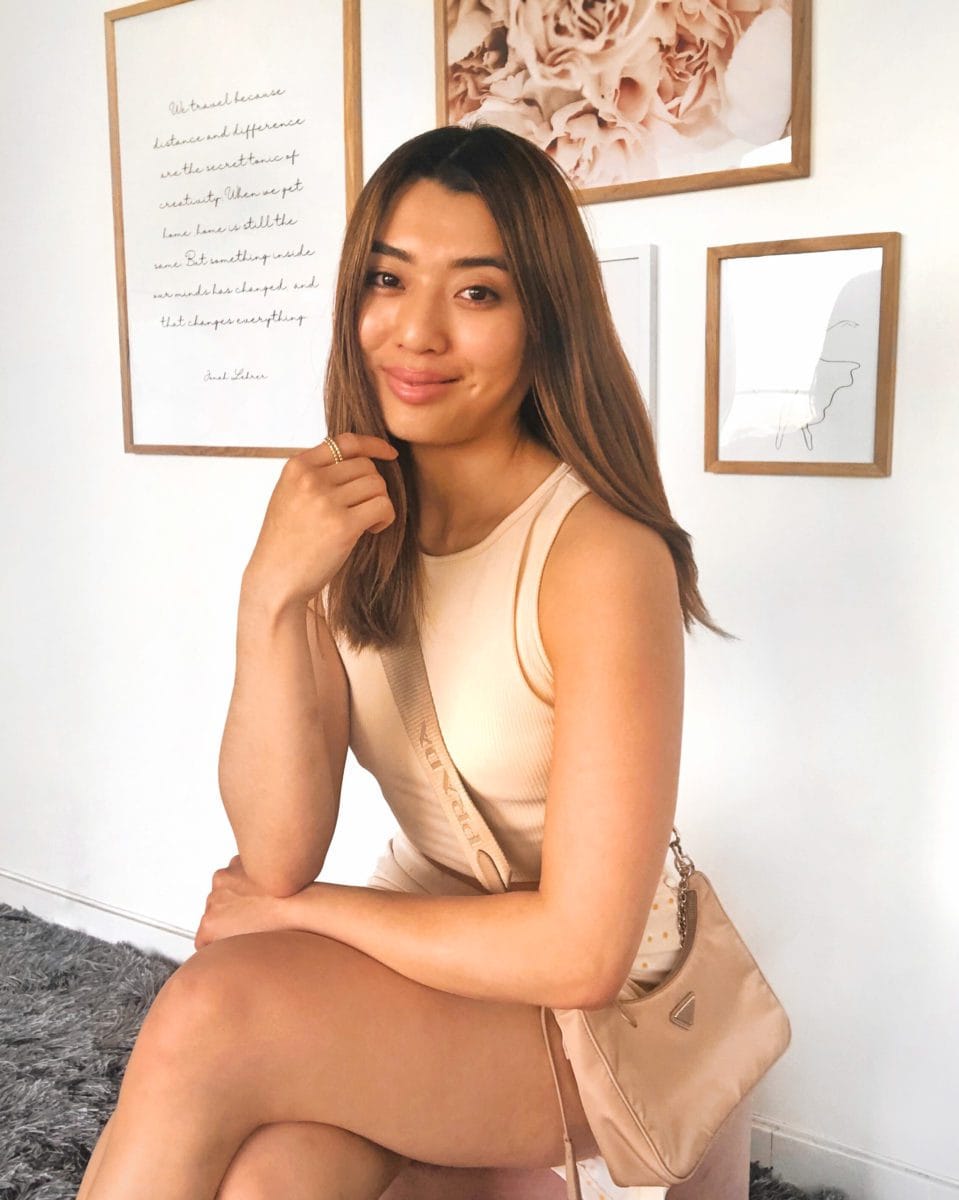 What inspired you to start your influencer career?
I've always loved fashion, but didn't work in the most fashion forward industries (sports and tech). I decided to create a creative outlet where I could enthuse about all the girly things that I loved and started sharing my outfits on Instagram. The intent wasn't to become an influencer, but after posting consistently for a couple months, it started to pick up in a way I didn't expect. Eventually I quit my full time job to pursue a career as a blogger.
What motivates you?
Knowing that I'm constantly learning something new. For example, my photography skills have improved a lot with blogging full time and so have my time management and negotiation abilities. These were things I may not have necessarily done working at my previous jobs, so I'm grateful to have these new skills under my belt and it makes me want to be even better.
What are 3 things you wish others knew about your career?
1. It's more like a 9-5 than people think. You still have to get up every day and do emails, paperwork, research, content creation, etc. It's a 40 hour work week, if not more.
2. I've met amazing people! I've made friendships that I know will last a lifetime and I wouldn't have met these people if I didn't choose to blog full time. This is probably my favourite thing about my entire blogging journey.
3. There are many perks like being gifted products and invited to nice events, but none of it came easy at all. To just get to the point where brands notice you enough to consider gifting products or extend an invite to an event was gained from a long journey of hard work.
Can you tell me about your favourite collaboration so far?
I had a year long partnership with one of my favourite Canadian brands, Dynamite clothing. I shopped there even before I blogged so it was very exciting to have the opportunity to work with them!
Can you tell us about a challenge you faced in your career?
There were many, but the biggest one was probably learning to say no. There's a lot of pressure that comes with running your own business, so in the beginning I especially felt pressure to say yes to every opportunity to come my way.
What are 2 tips you want to pass along to PR professionals and brands that send pitches?
1. I get many emails (all of which I reply to), but the ones that stand out are the ones that I know are personalized. Sometimes I can tell an email is a template or simply copy and paste, this makes it hard for me to build a genuine relationship with the agency or brand.
2. My favourite agencies and brands to work with are the ones I have long-term relationships with. I must prefer this to one-off opportunities and I think it speaks to my readers more effectively.
What advice do you have for someone wanting to pursue the same career as you?
Start sooner than later, produce high quality content that brings value to readers, build relationships with other bloggers and PR professionals – do all of that consistently!
What does a day in the life of an influencer look like?
Everyday is different! Most days are a mix of doing emails, negotiating partnerships, content creation, editing, and other admin tasks like invoicing or reviewing contracts. There are days where I may solely do emails if my inbox is backed up, or just shoot and edit content if I have a big campaign.
Do you have a favourite Disney movie?
Lion King!
What are your favourite apps?
Instagram of course! UNUM, Snapseed, VSCO, and Lightroom for content planning and editing.
Also Spotify for music, Wealthsimple for planning my finances, and Scribd for e-books.