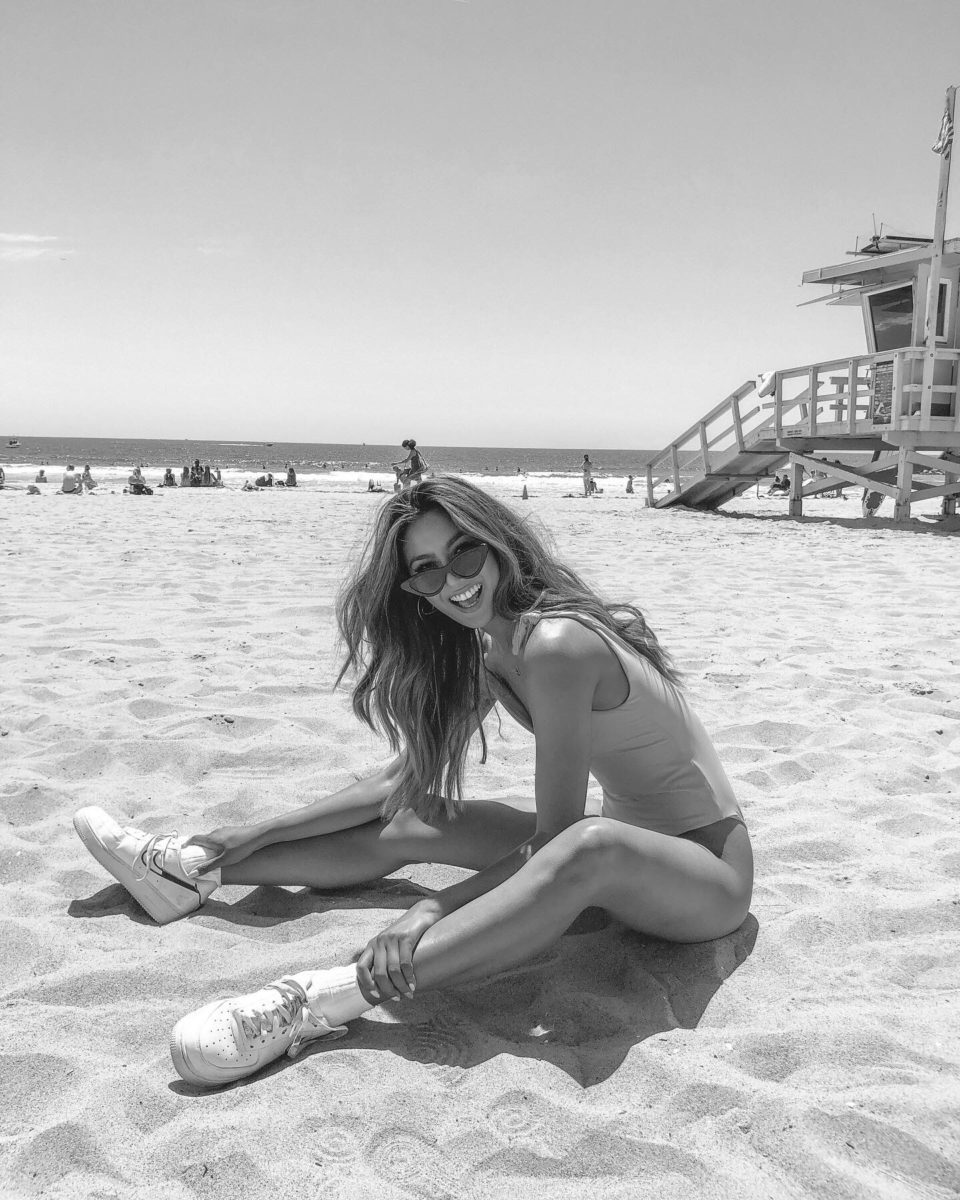 What inspired you to start your influencer career?
I started using Instagram when it first came out, and it was filled with bad filters and food pictures. When I started working at Aritzia, that's when my Instagram started to gain traction. I would post #ootd mirror selfies at work either solo or with friends, and it became a useful tool for selling clothes to clients. It was a great way to showcase new items in the store! I
I've always had a career other than influencing, and I think that has helped keep me grounded with reality and it has been really healthy for my mental health to not get trapped in the online world.
What motivates you?
My biggest motivation is making sure that I don't compromise my character.
What are 2 things you wish others knew about your career?
1) I am not consumed by it, and I don't constantly have my phone on me. I set times in my day to be on the phone, networking, editing, or creating content, but that is not my entire life. I'm the happiest when I am unplugged and in nature. I love a good sunset, and I love quiet walks with my husband!
2) I am a teacher. If I had to choose, I would choose teaching over influencing any day. When I am teaching, I am actually genuinely influencing the core attributes of a person's life. Education is also super important to me, and I believe it's something every child should have the opportunity to have. There are times in the "influencer career" that I've tried to take the approach of being someone's big sister that's looking out for them, rather than constantly pushing products. I like influencing and discussing brands and topics that are important to me as a person — something that goes far deeper than material possessions.
Can you tell me about your favourite collaboration so far?
I would have to say my honeymoon. During parts of my honeymoon I collaborated with Appelles Apothecary and Vanity Group. We were able to plan our honeymoon and visit so many beautiful places because of that collaboration. I also had the opportunity to meet new people and make some friends. It's something that I will be forever thankful for. Memories and experiences mean the world to me, and I felt so lucky that I could experience that with my husband!
Can you tell us about some of the challenges you faced within your career?
"Comparison is the thief of joy". That statement is so true. I constantly see influencers gain a huge following, and I wonder when that will happen to me. But for me, I think that I have started using my platform to spread positivity and awareness of topics, while using fashion as a medium. I no longer have the appeal I once had to younger followers, I don't show skin as a way to gain followers, and I think that I now have a more intellectual and thoughtful following. I'm at an interesting crossroads in my life, and I think that translates into my page as well. My page is growing up with me! 🙂
What are 2 tips you want to pass along to PR professionals and brands that send pitches?
I don't have much advice, because I'm always happy to be introduced to new companies and brands, but I have one pet peeve: brands that ask for your information and then drop the ball or ghost on the collaboration. That just screams shady to me, and if that happens, and they ask me to work with them again on another season, I don't.
What does a day in the life of an influencer look like?
My days are really quite normal. I try to plan out my day or week so that I know what projects I have to work on, and what kind of content I want to create. Most of the time, my photographer is my husband, so I also have to work around his schedule too. I try not to let instagram take up too much of my day. If I'm working on a project, I'll spend a couple hours doing that. If I'm trying to network, I'll spend 15 mins on and off doing that. But for the rest of the day, when I'm cooking or working out, I really don't spend time on my phone — I'll snap a video or picture, but I don't centre my time around it.
Do you have a favourite Disney movie?
The old school classics: Mulan (Asian pride) and Lion King. Those are my favourite movies, but I curated an entire Disney playlist with songs from Beauty and the Beast, Pocahontas, Mulan, Lion King, High School Musical, Hannah Montana, Aladdin and more…
What are your favourite apps?
My favourite apps for Instagram have to be Lightroom and VSCO. They are such easy ways to make a photo infinitely better. They're also simple to navigate, and that is good for me.
Given the current world we're living in, do you think influencers have a social responsibility to advise others to do the right thing? Why or why not.
I think that it's important to get your message and ideas out there, so that people who are feeling the same way don't feel like they are alone. For me, I think my "influencer" role is to help influence the heart first. I think it would be so selfish to try to influence people without getting to know who they are as a person. I think it's important to align yourself with individuals that you agree with, and I also think that it is important to have messages of positivity especially considering all that is going on in the world right now. I never want to feel like I am pushing my ideas out there, but I like the idea that we are opening up the platform to initiate conversation and to activate action.
I've noticed that now that I am in my late 20's, we have lived experiences that we are able to make sense of now, and we almost have a duty as successful and independent women to lead those in the next generation who are feeling lost like we were.
Social Media:
Instagram – https://www.instagram.com/emm.yee/
Website – https://www.emmegan.com/
YouTube – https://www.youtube.com/channel/UCbEjoEXuyyNEXzvyHxSxlCA/
Facebook – https://www.facebook.com/helloemyee/